A pleasure to play for the evening reception of Mr & Mrs McKay at the fabulous Storrs Hall. This beautiful Grade II* listed Georgian mansion house directly on the shore of Windermere makes for an amazing wedding venue!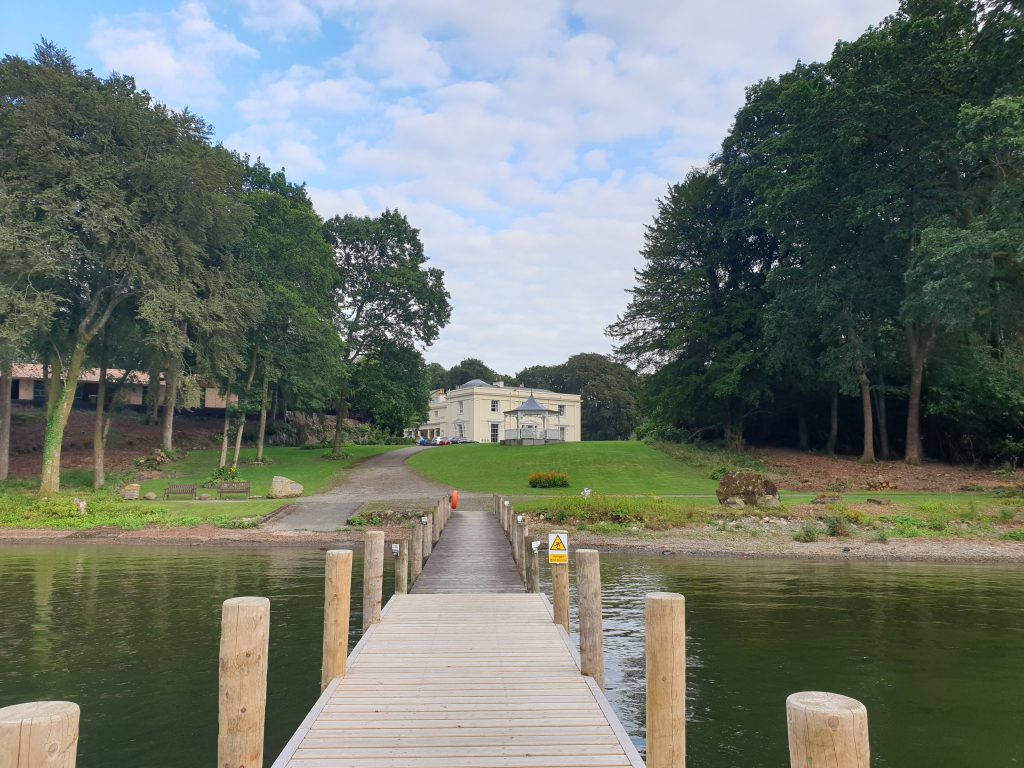 Storrs hall from Windermere.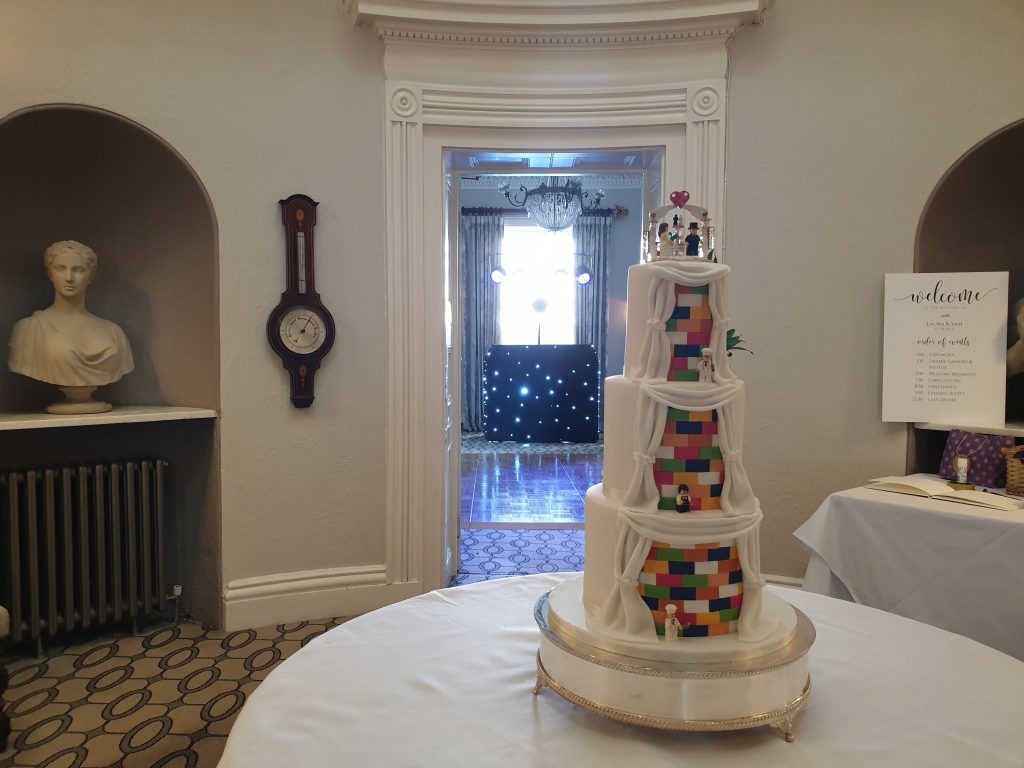 Set up ready for the evening.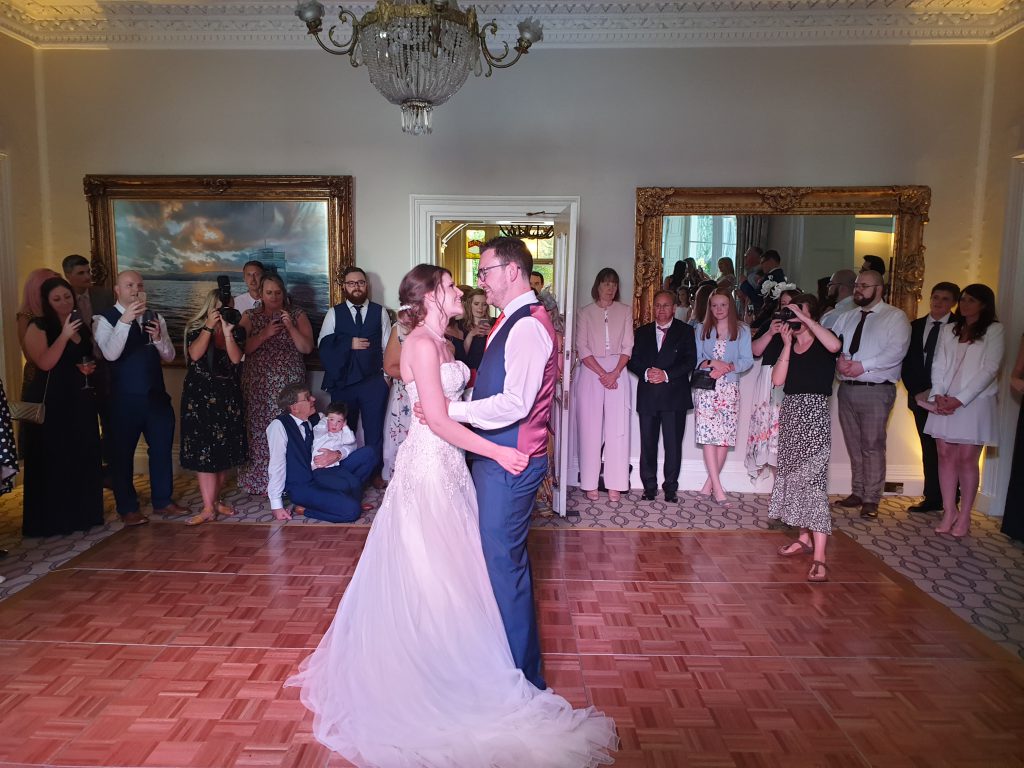 First dance o clock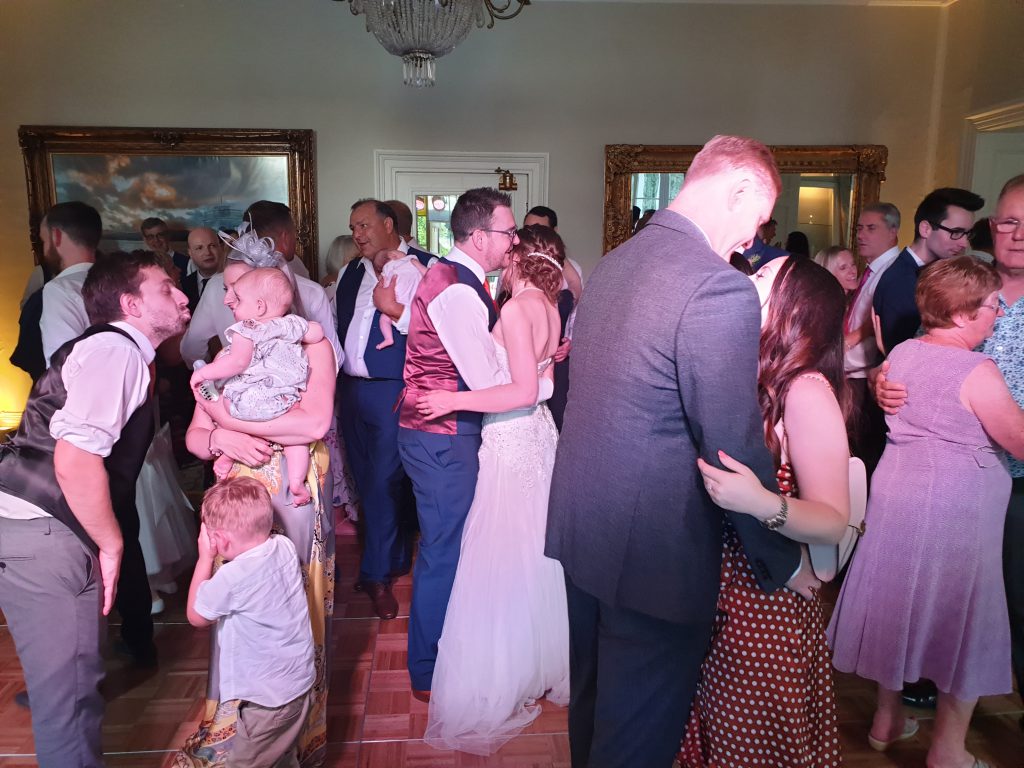 Guests joining the happy couple… Congratulations Laura & Sam!
A little information about my DJ services… &/or see this link which should give you a good overview of what I do… https://andybevents.co.uk/2019/06/andy-b-wedding-dj-hosting-services
My standard mobile rig consists of a top quality sound system (as appropriate for up to 100 guests), a selection of modern lighting effects plus my star booth. See https://andybevents.co.uk/blog/2011/01/andy-b-dj/ for more details including any lighting/extras which you can add on especially if you have over 100 guests.
I carry a comprehensive selection of music & will be able to cater for most requests on the night, which is something I actively encourage. Beforehand, we can go through specific requests for the evening including the first dance & any other special songs (as well as any you don't want playing!). At this point, you could prepare a whole set list (some clients ask their guests for suggestions to make up a list), which I'll be happy to work from as required. We can have as much pre event communication as required to ensure we get it just right on the night.
I've also got lots of photos, videos & reviews etc from previous wedding parties on my FB page – https://www.facebook.com/Andy.B.Events/
Lots of testimonials – https://andybevents.co.uk/blog/2013/09/andy-b-discos-customer-feedbacktestimonials/
As well as the disco, I will also act as the host for the evening as required – introducing for example, the first dance etc. My dress code for a wedding is normally suit & tie as appropriate for the occasion. I'm there all night & will fit in with how you want your evening to run. But if you do want any suggestions for timings etc, I'm more than happy to have a chat with you about it.
So, if you're looking for an experienced wedding DJ for your Big Day at Storrs Hall or throughout Windermere, email your enquiry to andy@andybevents.co.uk