Andy B Events are pleased to present 'Shooter'. Live 3 pc band based in the North West playing those massive hits from the 50's & 60's. Ideal for themed nights, holiday parks, & good ole parties!
SHOOTER's exciting stage act relives the music and the magic of the 50s & 60s
That was the time when Rock'n'Roll was King, when Mersey Beat was born and when the music was ELECTRIFYING.
Formed in 1983, SHOOTER very soon earned the reputation of being one of the finest 60's revival bands in the UK.
With the traditional line-up of guitar, bass and drums, plus their strong vocal harmonies, SHOOTER are a regular attraction at 60's Weekends, Theme Nights and Cabaret venues. Delighting audiences all over Britain with their totally LIVE & EXCITING performance.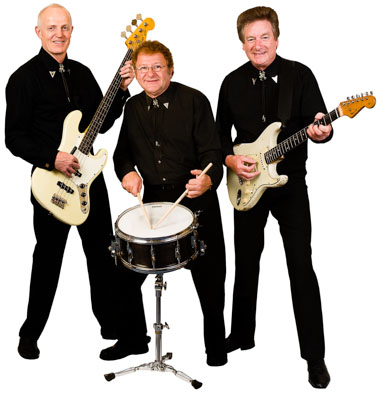 Including hits from: Elvis, Eddie Cochran, Roy Orbison, Chuck Berry, Cliff Richard & The Shadows, Billy Fury, The Beatles, the 'Mersey Beat' bands, The Rolling Stones, The Kinks plus the distinctive sounds of Stax & Tamla.
For all enquires, email andy@andybevents.co.uk As a guide, prices start from £500 in the North West.
Keep up to date with Andy B Events. Click the 'like' button on our facebook page – www.facebook.com/Andy.B.Events