Always a pleasure to host wedding parties at the fabulous Low Wood Bay!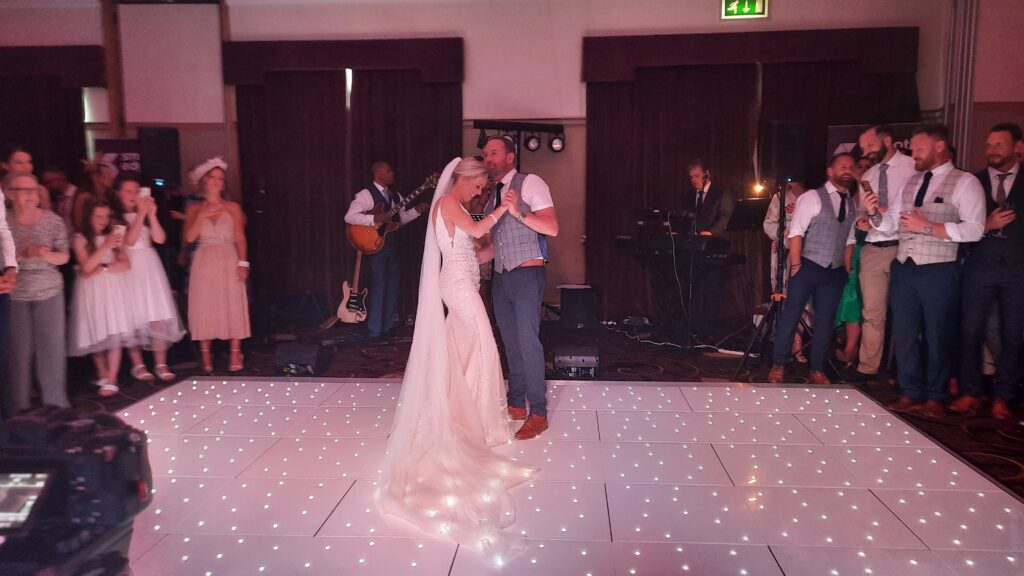 On this occasion Mr & Mrs Patrick had hired wedding DJ Andy B to play for their evening reception. They had also booked our fab white LED dance floor, sax & percussion as well as a live band to keep the evening swinging!
Soon, everyone joined the beautiful bride & groom on the dance floor…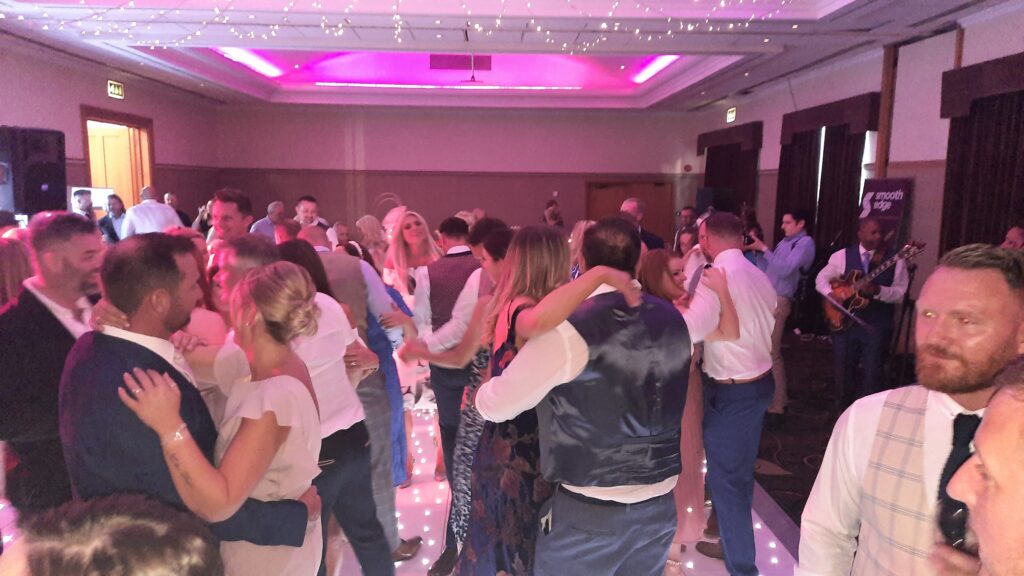 Then it was time for live music from the band before the saxophonist & bongos joined Andy to play along with the DJ set…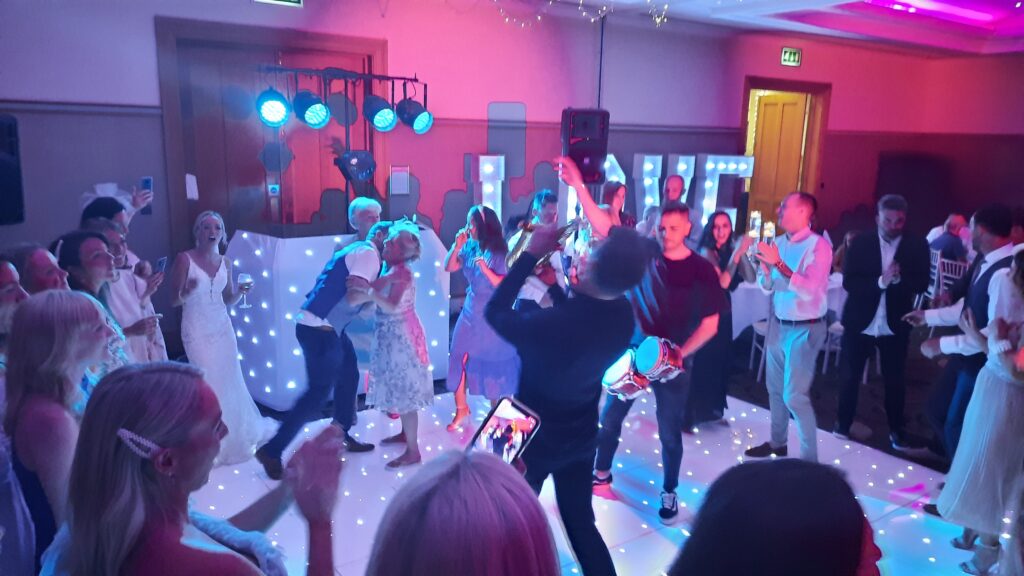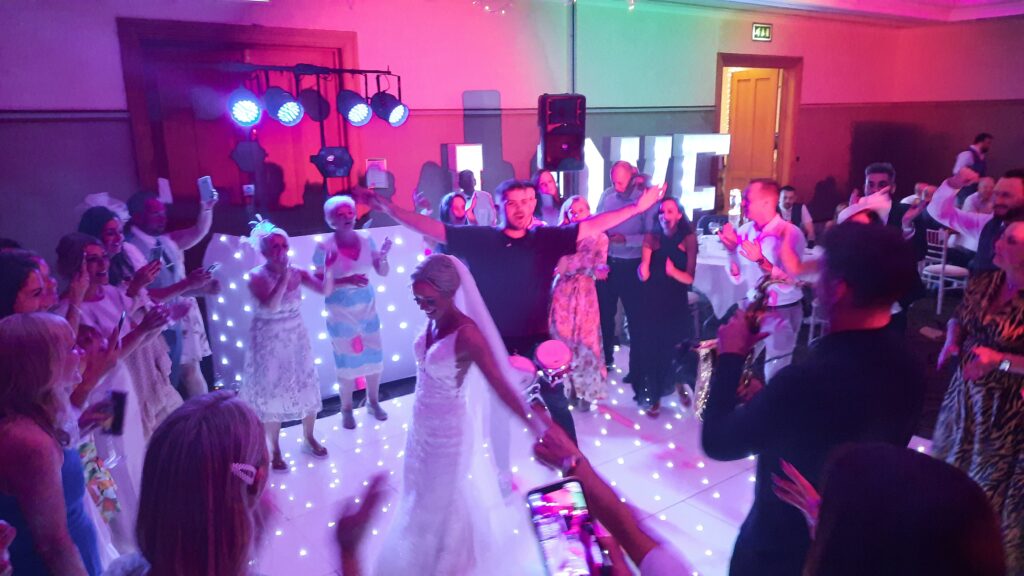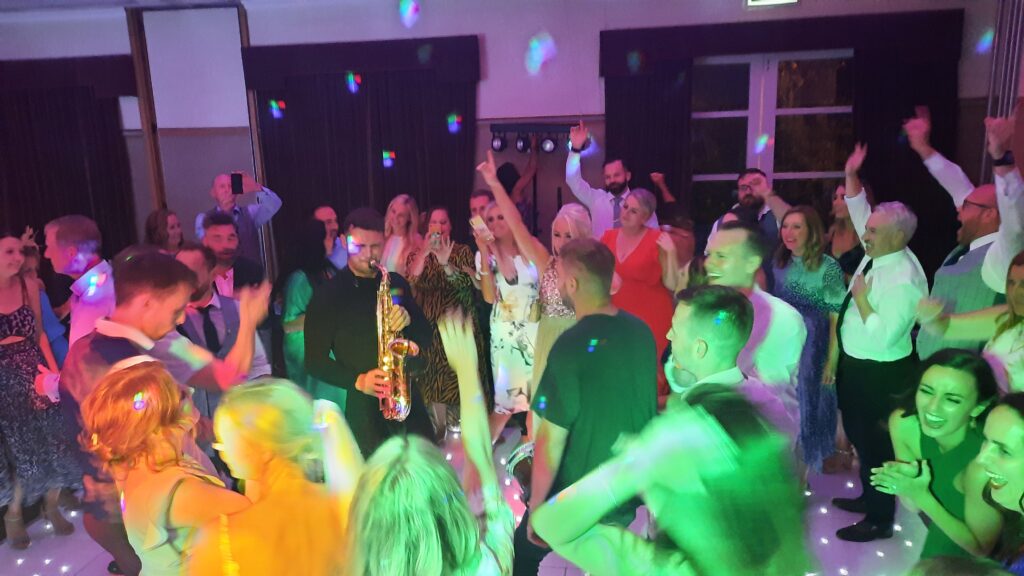 Great fun party, all the way till the end of the night!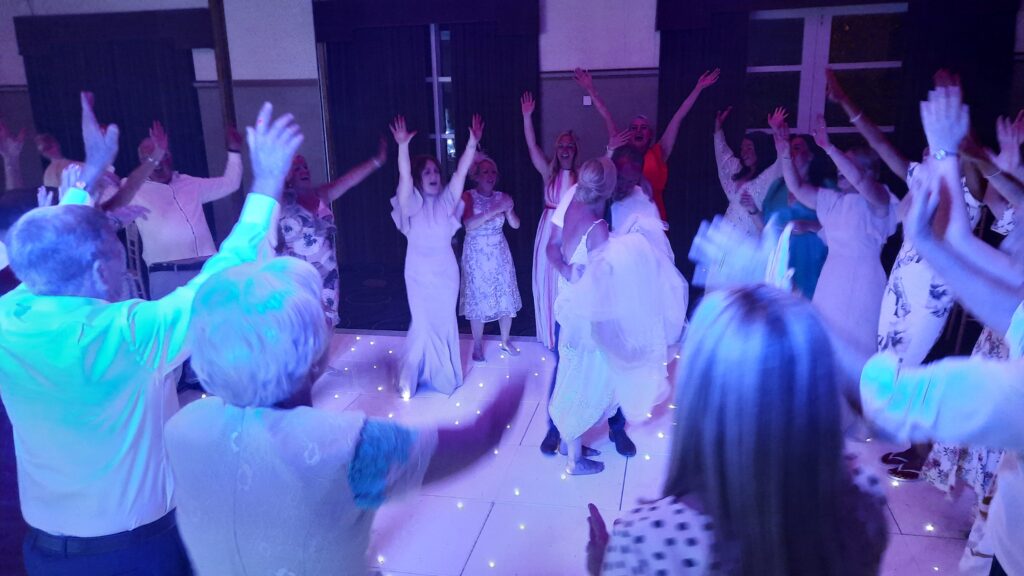 Congratulations Jemma & David!
So, if you are looking for an experienced wedding DJ for your Big Day at Low Wood Bay, email your enquiry to andy@andybevents.co.uk
Add one of our excellent freestyle saxophonists to play alongside the DJ sets to create that Ibiza/party vibe!
Our 16ft white LED dance floor also looks amazing at the Low Wood, ask for details…