Always a pleasure to supply our excellent wedding DJs for couples celebrating at the fabulous Low Wood Bay overlooking Windermere!
On this occasion wedding DJ Andy B hosted Mr & Mrs Sherris's evening reception…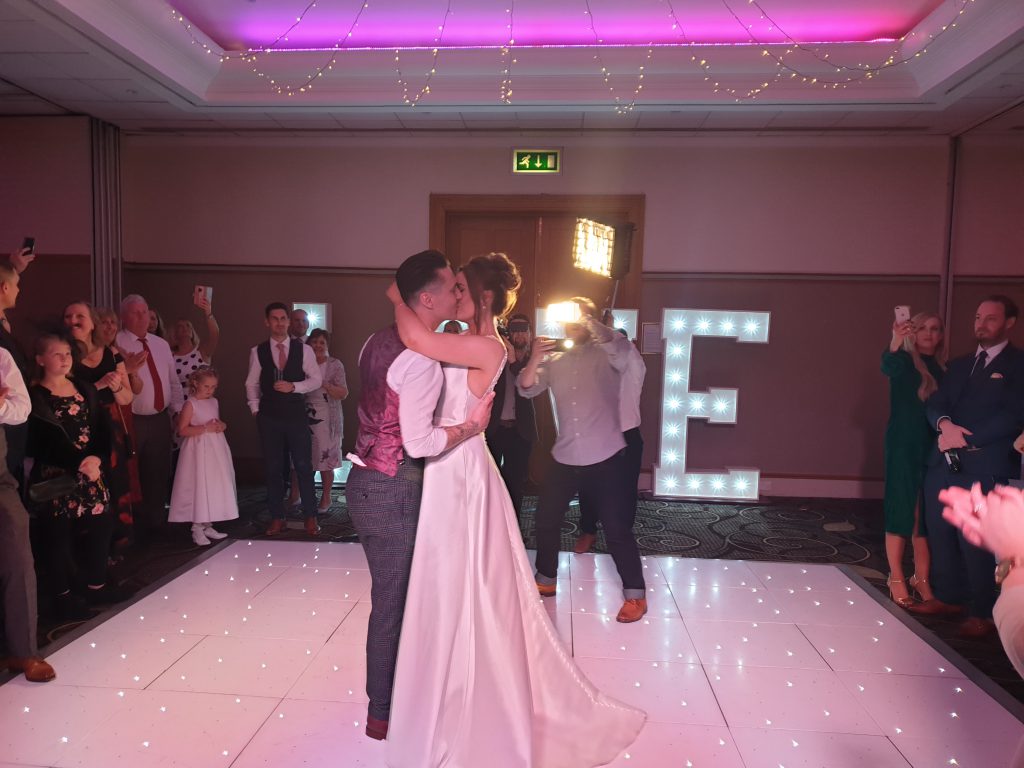 First dance o clock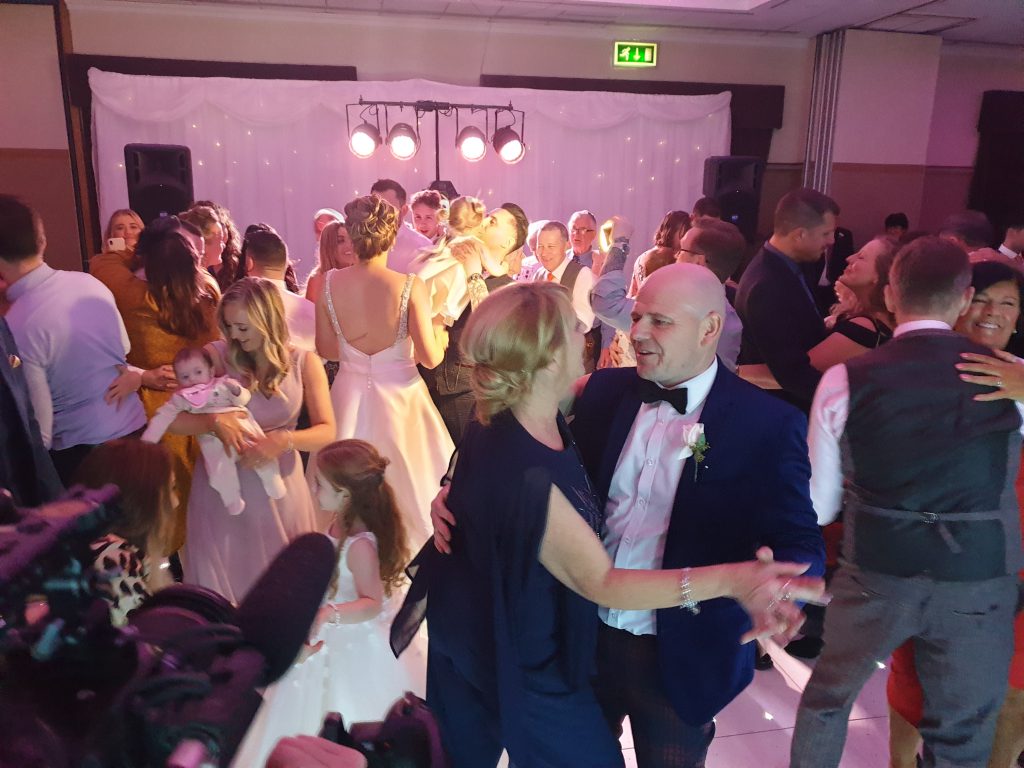 Guests joining the happy couple!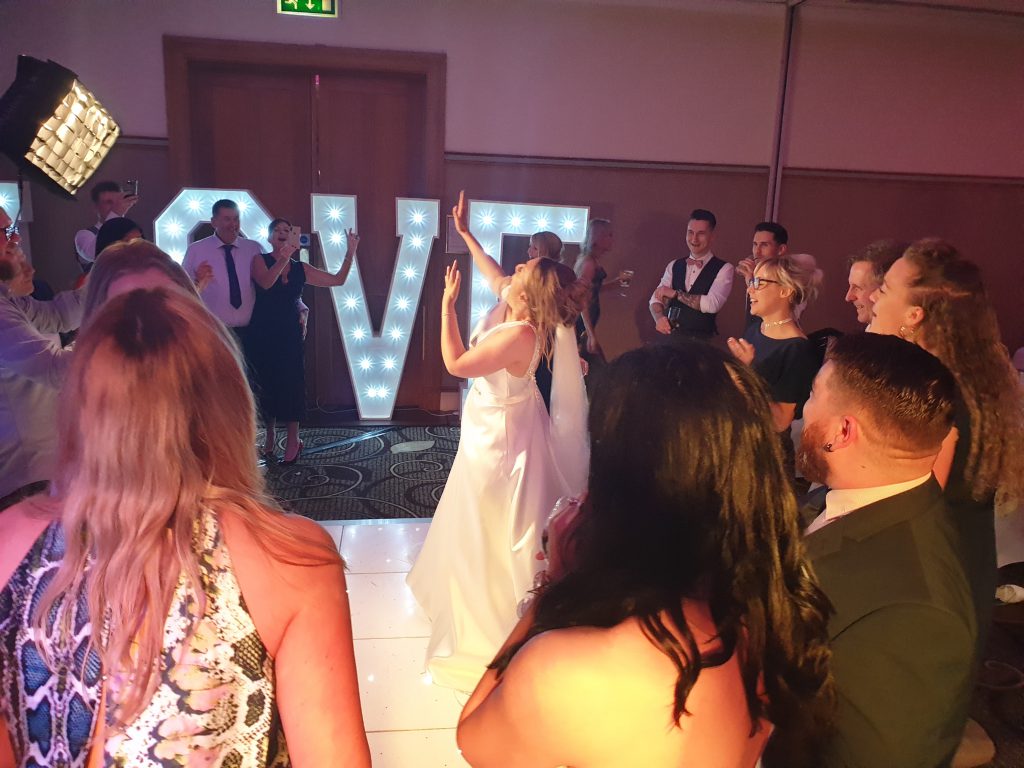 Capturing the bride bustin' some moves!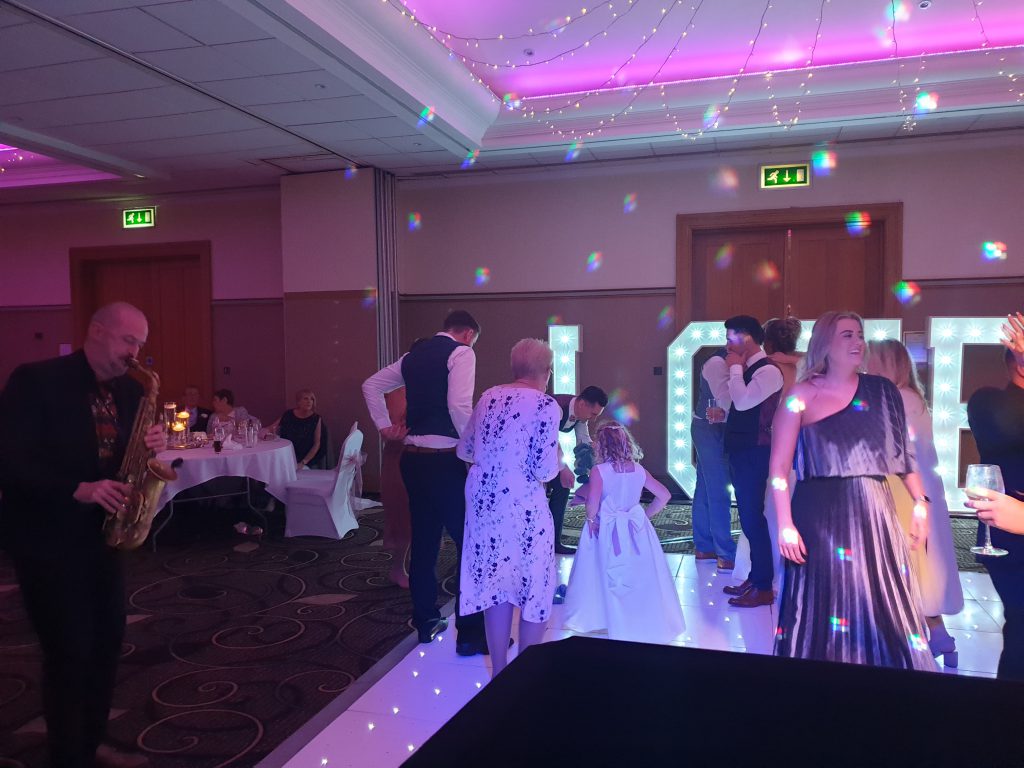 One of our saxophonists playing along with the DJ set.
All our DJ's are professional party DJ's…
They bring a modern sound & light show. Carry a comprehensive selection of music & will be able to cater for most requests on the night, which is something they'll encourage. Beforehand, we'd put you in touch with each other so that you can go through specific requests for the evening such as the first dance. At this point, you could, if you so wish, prepare a whole set list, which he'll be happy to work from as required. You can have as much pre event communication as required to ensure we get it just right on the night.
As well as the disco, he will also act as the host for the evening – introducing the first dance etc. His dress code is normally suit & tie as appropriate the occasion. He's there all night & will fit in with how you want your evening to run. But if you do want any suggestions for timings etc, you can discuss it with the DJ.
So, if you're looking for an experienced wedding DJ to host your Big Day at Low Wood Bay or throughout Windermere/the Lake District, email your enquiry to andy@andybevents.co.uk