Always a pleasure to provide our wedding DJ services to couples celebrating at the lovely Stirk House!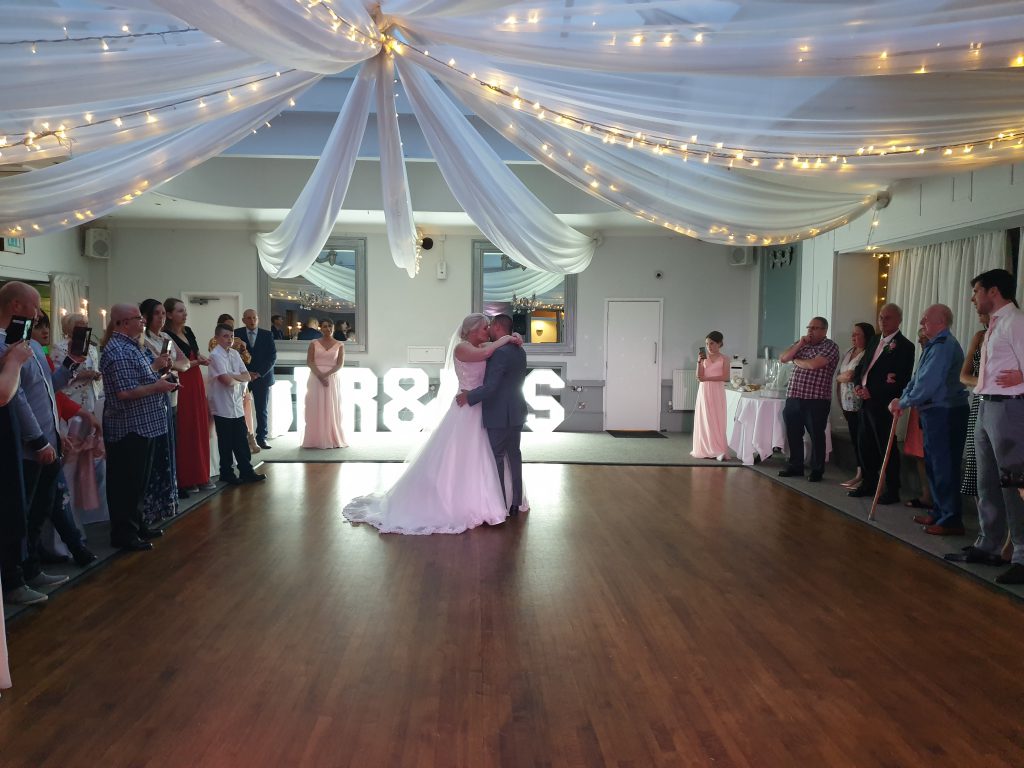 On this occasion, it was a fairly intimate event with around 25 guests, but by tailoring our services to your requirements, we still ensure a successful night!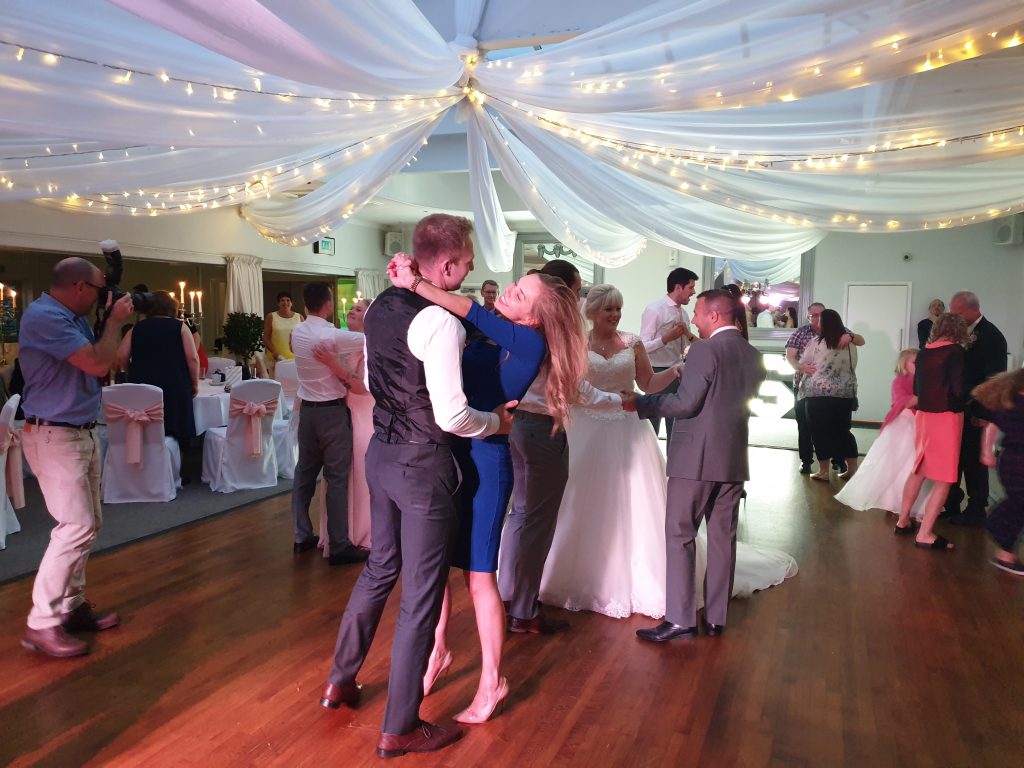 Guests joining the happy couple!
All our 
DJ
s are professional party
DJ
s…
They bring a modern sound & light show. Carry a comprehensive selection of music & will be able to cater for most requests on the night, which is something they'll encourage. Beforehand, I'd put you in touch with each other so that you can go through specific requests for the evening.
As well as the disco, he will also act as the host for the evening – helping with the smooth running of the night, making any announcements, introducing the first dance etc. His dress code is normally suit & tie as appropriate for the occasion. He's there all night & will fit in with how you want your evening to run. But if you do want any suggestions for timings etc, you can discuss it with the DJ.
So, if you are looking for a professional, reliable & experienced wedding DJ for your Big Day at Stirk House, email your enquiry to andy@andybevents.co.uk