Excellent night playing for Lucy's Bat Mitzvah at Whitefield Golf Club!
We hired Andy for my daughter's Batmitzvah party on Monday, following recommendation by a friend. He was absolutely brilliant. So professional from start to finish, in planning the event, including music from a very long playlist, and liaising with me throughout the evening keeping the running order on track to the minute! The sparkly dance floor and up-lighters he supplied were perfect, the dance floor was full all night and everyone had a wonderful time! Thank you Andy, and I would certainly recommend you!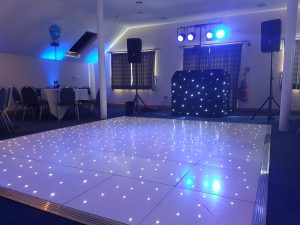 We also supplied our fab white LED dance floor along with a set of up lights for around the room which looked amazing!
Typically, for a Mitzvah, we work out a running order along the lines of…
Drinks reception
BIG introduction for Lucy
15 minutes or so of traditional Israeli music
Welcome from the hosts
dinner service
speeches
desserts
party time!
As well as the traditional Israeli set, I also included several Israeli pop songs in the main disco which proved to be very popular! Of course, I also act as host throughout.
Mazel Tov Lucy!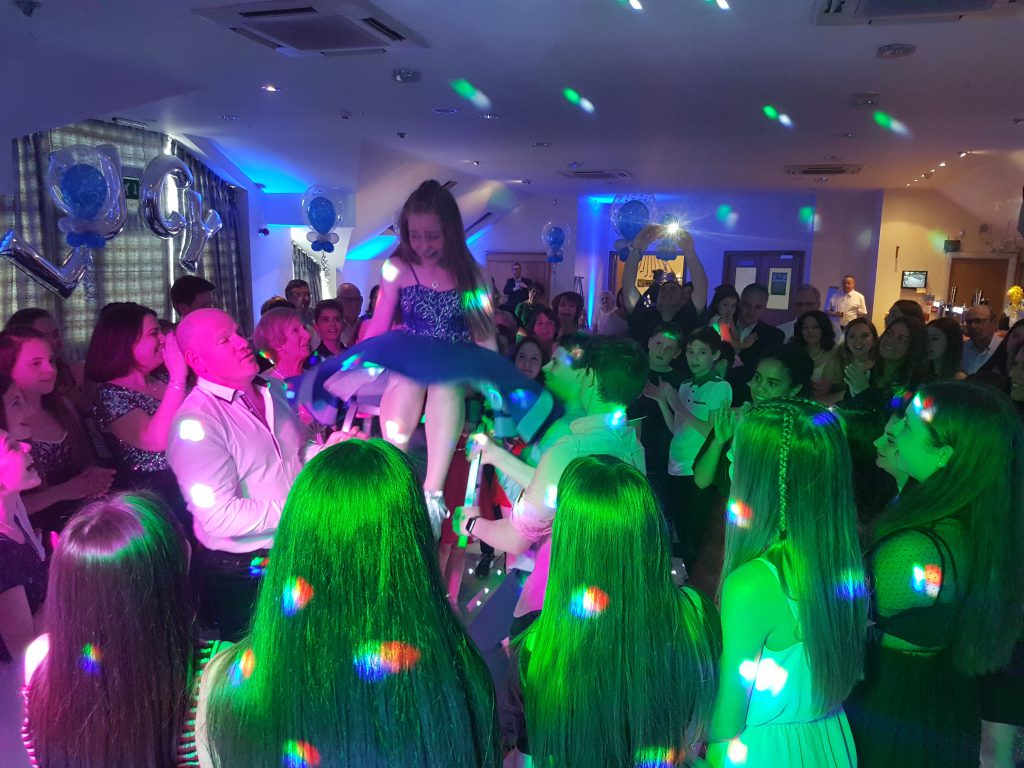 You can find all our photos from the party on our FB page – https://www.facebook.com/media/set/?set=a.2042731405768164&type=1&l=f2d44b2bba
So, if you're planning a Bar or Bat Mitzvah & need an experienced DJ/host for the event, email your enquiry to andy@andybevents.co.uk Don't forget to include date, venue details, approx. timings, size of party & if it's a family event or just for the youngsters.
Keep up to date with Andy B Events, like our Facebook page – www.facebook.com/Andy.B.Events