If you are looking for a sax player with some Soul, Al is your man…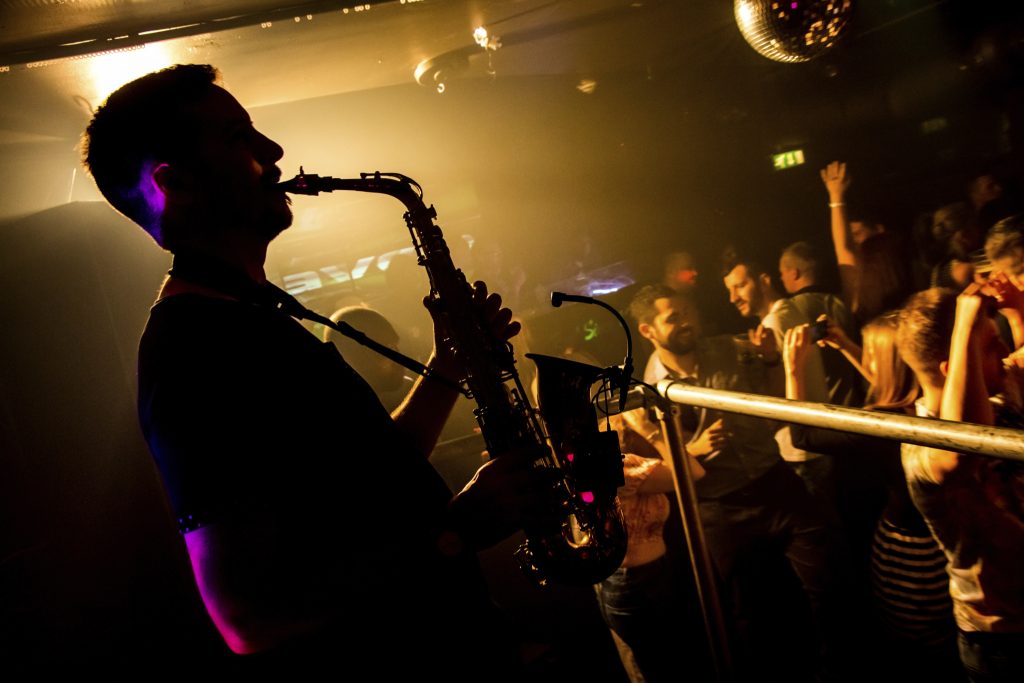 "House music all night long!" Experienced in a wide range of musical styles from funk and disco to r&b and soul, Al weaves his soulful melodies through the mix with an intuitive feel for dance music to push the mood of any party he plays at.
Currently resident at Venus Classics and Revolution Manchester, he has played alongside Djs including Farley Jackmaster Funk, Freemasons, Graeme Park, David Dunne ( Hed Kandi, Triple Dee), Andy Norman (Hed Kandi), Mark Doyle (Fierce Angel),  E-Squire, Tony Walker, Allister Whitehead, K-Klass and at events by Hed Kandi, Funky Love and Cream and at venues including Sankeys -Manchester, Digital – Newcastle and Ascension -Manchester, Walrus, ixiv, Living Room, Tribecca and many more.  You can catch him in Manchester, around the country and abroad.
You can listen to him playing here –
Resident on the North West, Al has been entertaining crowds for years since the early days of house music. Steeped in the roots of the music – funk soul and disco, his improvised lines push the music to new heights and bring a great response from DJs and clubbers alike.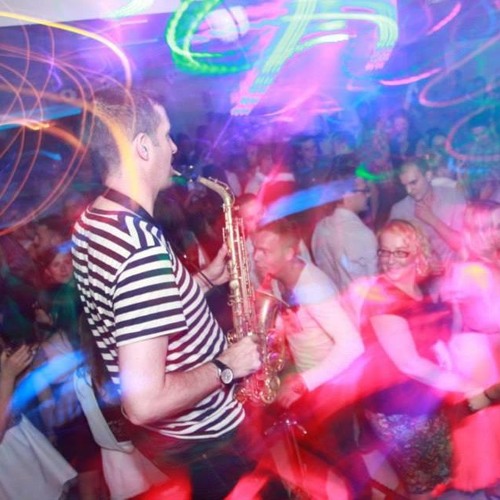 His sound is influenced by many players including Maceo Parker, David Sanborn, and Tom Scott.
Al is resident at the monthly Venus Classics night in Manchester and at Funky Love in Leeds. You can catch him playing all over the north and further afield at clubs, bars and private events. He has entertained clubbers at events by Hed Kandi and Cream and at venues including Sankeys, Digital – Newcastle and Ascension and with DJs including Hed Kandi's David Dunne, Allister Whitehead, Freemasons, Stonebridge, K-Klass, and house legend Farley Jackmaster funk.
Crowds respond to his soulful funky sound everywhere he plays.
For further details, email your enquiry to andy@andybevents.co.uk
Keep up to date with Andy B Events. Click the 'like' button on our facebook page – www.facebook.com/Andy.B.Events
Testimonials:
' When Al is on the lineup you know its gonna be a great night, his experience and extensive knowledge of music shines through when he plays, the guy is a true musician and to top it off he is a great guy and a joy to work with. Guaranteed to enhance the night 10 fold! ' Curtis Gabriel -DJ and Artist ' 'Great working with you mate, loved what you did. Kept it simple with maximum effect' Russell Small – Freemasons ' The most versatile and adaptable musician I've worked with. Adds interest and energy to my sets and even occasionally gets sax train going on the dance floor.' Tim Wright  – DJ.
'Al is an excellent musician who simply made my DJ set sound better. He has some serious skills and is a pleasure to work with. If you are looking for a sax player with some soul, Al is your man. David Dunne – DJ\ Remixer: Venus Classics, Funkademia, Hed Kandi. "I've had the honour of Djing with Alastair playing sax a few times and he's a great musician and showman, He's always gone above and beyond the call of duty and I am fairly demanding !" Mark Doyle -Fierce Angel 'Al's improvisations are always exciting and create a great atmosphere! DJing with him is always a pleasure, as he finds that perfect balance between playing to the crowd and letting the music do the talking.' Chris Shaw – DJ
Alastair was fantastic!!! So glad I picked him he was so friendly as helped us run things smoothly. He was amazing at what he did and everyone has commented how good it was. Will certainly be recommending him in the future thank you again love Sian and Mark                                                                                           Sian Hickman, Liverpool
Absolutely Brilliant!! Made the terrace session wonderful.        Colin Williams, Anglesey