This beautiful vintage mirror is a must-have addition to any occasion, but this is no ordinary mirror… this mirror comes alive at your fingertips!
It's fun & extraordinary animations invite you and your guests into a spellbinding photo experience!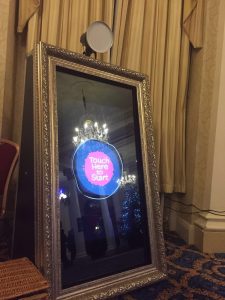 This mirror kindly gives you compliments & interacts with you as you strike your best pose. You can even add your own graffiti with the magical neon touchscreen technology before walking away with a fabulous photo memento!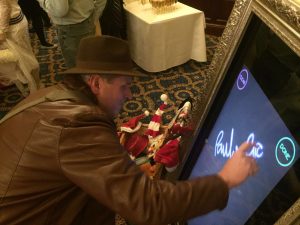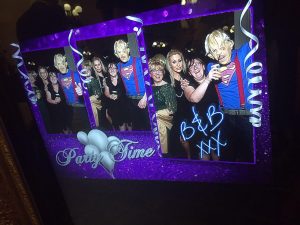 If it's the WOW factor you're after, then this is it! Sure to leave you and your guests stunned and amazed!
Price includes staff arriving approx. 1 hour prior to your chosen opening time to set it up, guest book, box of props, unlimited use, double copies of each print, signature feature on screen & staffed throughout.
2 hours is £350
3 hours is £475
4 hours is £595
USB stick with all photos is £10.
Fantastic for all kinds of events… weddings, Bar/Bat Mitzvahs, birthdays & other private celebrations, Christmas & company parties…