Pleased to supply 2 of our fun casino tables for a private party at the Marriott Hotel @ Worsley Park. Our client was celebrating her birthday in the Terrace & hired a roulette table & a blackjack table as a little peripheral entertainment throughout the evening.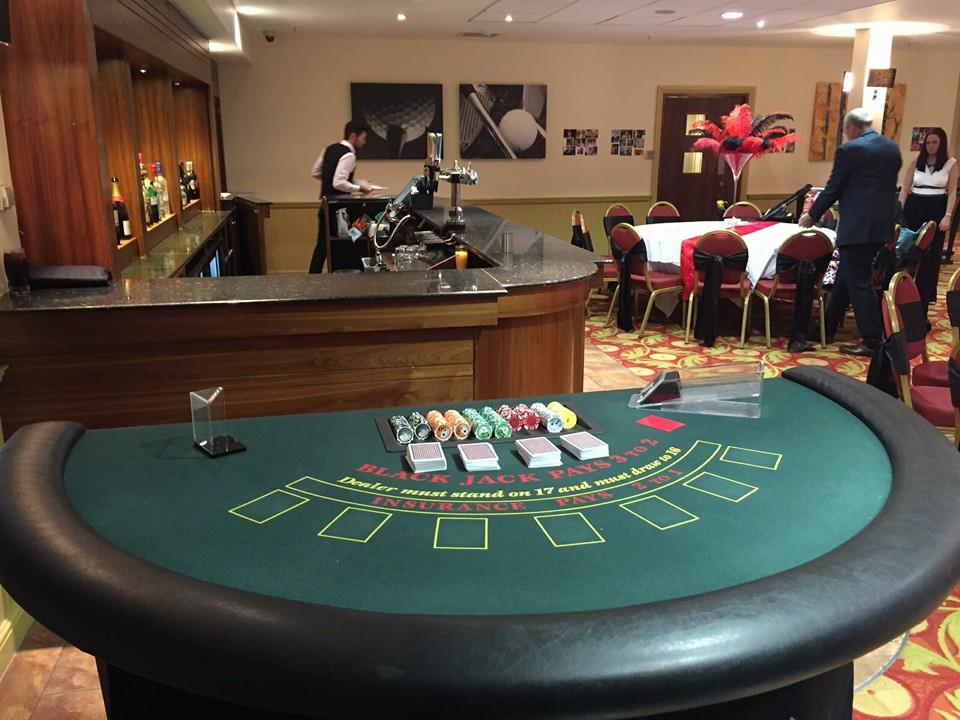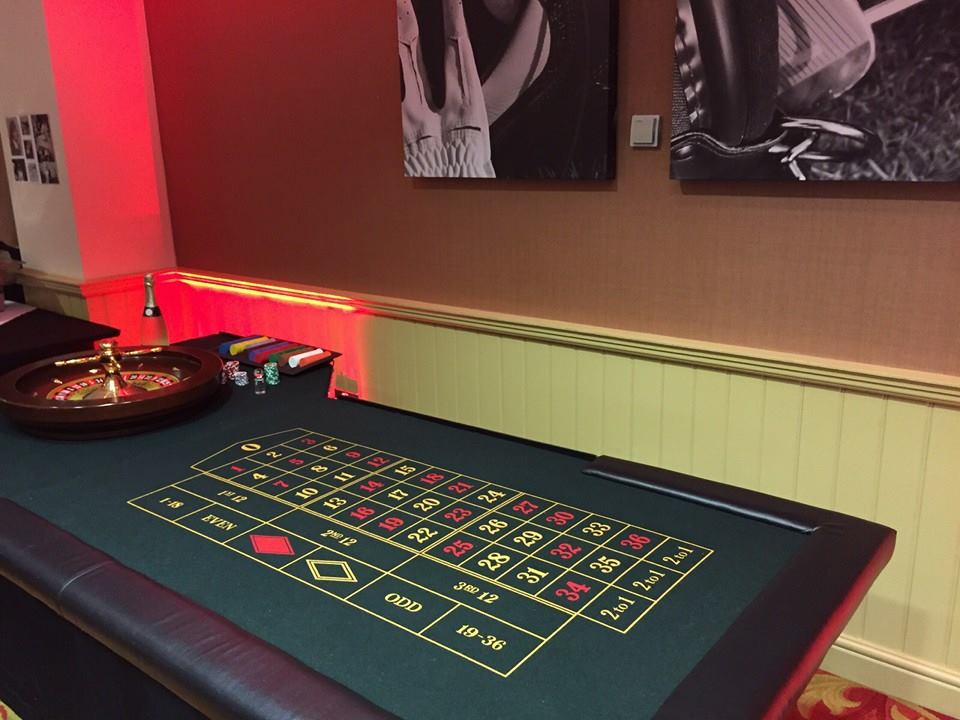 Our casino tables are very popular for all types of events. The minimum hire for casino tables is 2 tables (blackjack & roulette) which cost £395 for both. 2 is generally enough for small to medium sized parties (under 100 guests). As a guide, we normally suggest a minimum of 1 table per 50 guests. Additional tables then cost £175 each, these can include different games such as wheel of fortune, craps & poker.
The tables are, in our opinion, the nicest looking fun tables in the area. They come complete with croupiers, gaming chips & funny money/vouchers (these can be personalised for the cost of the printing approx £25 for 125). We also put star cloth skirting's around the card tables for a glitzy finish! We offer a bottle of bubbly for the biggest winner. (although you can put in your own prize if you like). We suggest 2 hours is long enough for fun tables but we can do longer if needed for an extra cost. Timings are up to your self, depending what else you've got going on. Probably early evening if you're having a buffet style meal or maybe after dinner if you're having a formal sit down meal.
Price is based on the croupiers arriving to set up the tables approx 1 hour prior to gaming. If you need the tables set up earlier than this, there is a small charge.
We offer quite a few extras such as pull up banners, giant flames, uplighters, ropes & poles & even a red carpet entrance. These would just come with the casino & set up/pack down at the same time. However, we can do full room theming, which stays up for the evening.
For more details, email your enquiry to andy@andybevents.co.uk
Keep up to date with Andy B Events. Click the 'like' button on our facebook page – www.facebook.com/Andy.B.Events