A pleasure to supply our regular sized chocolate fountain for a private party at the Holiday Inn @ Ellesmere Port.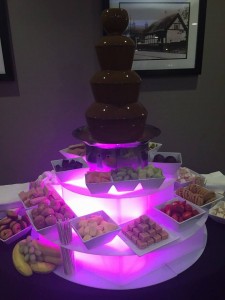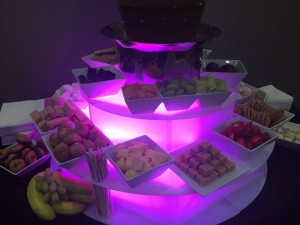 Lesley, the host, had hired our 37″ chocolate fountain to cater for up to 100 guests for 2 hours as part of her birthday celebrations at this Ellesmere Port hotel.
All of our chocolate fountain hire options come complete with illuminated bases, large selection of tempting dips, skewers, napkins & fully staffed throughout. Price is based on staff arriving approx. 1 hour prior to your chosen flowing time to set it up.
As well as the regular sized fountain, we also offer 2 small fountains for parties up to 75 guests, our large fountains for up to 400 guests & a couple of novelty options such as our double flowing fountain.