Just want to say a big thank you, for doing my sons 6th Birthday party on Saturday, all the kids had a brilliant time !!!!
Need a kids entertainer for your child's next birthday party in the Blackpool area?! You've come to the right place! Book Andy's Action Party!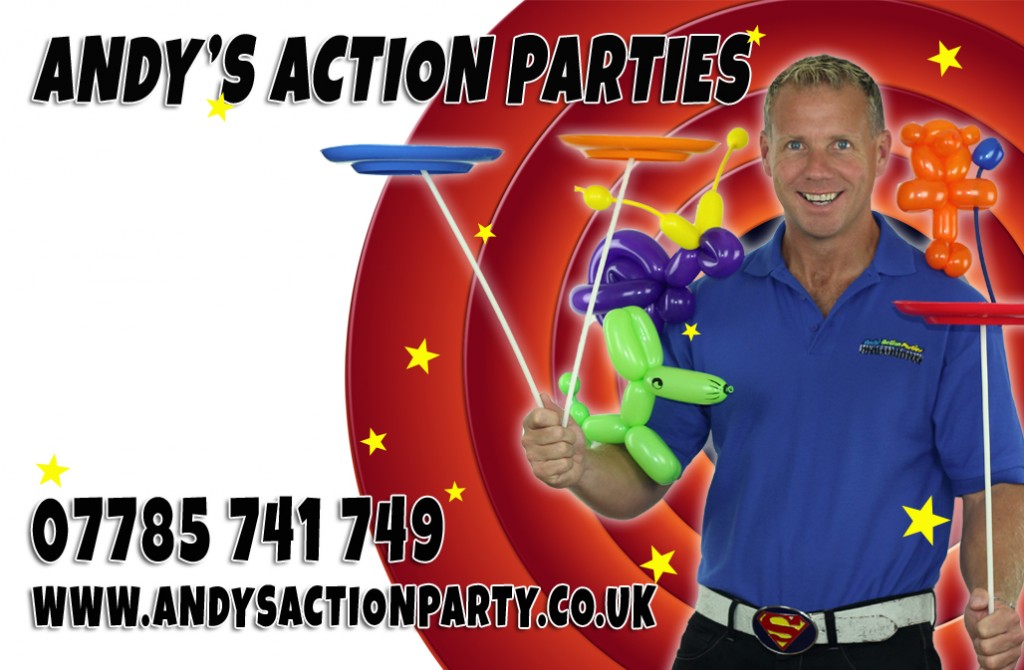 Andy's 2 hour kids party package is well suited for 4-7 yr olds, ideally  in a hired hall or function room of some description.
Briefly, it comprises: 10 mins or so of music & plate spinning to start with, then sit them down for the magical fun show which as well as  magic, includes balloon modelling, audience participation & a party  dance or 2, this brings us to the half way mark when Andy conga's them to the  food (provided by you!), he'll leave some music on during this time.  After food, could be a good time to do the cake & sing happy  birthday. This leaves us with approx 30 mins which is filled with party  games & dances including limbo.
If you want to prepare a pass the parcel, Andy will happy to host it for you. It's not essential, he has plenty of material but the younger children still find it very popular.
'Thank you once again Andy for a fabulous party, everybody commented on how great you were. We will definitely book you again. Take care & continue with the good work!'
Andy's Action Parties are in demand all over Blackpool & the Fylde coast… recent parties have included 6th year old birthday at the Wainwright club, family nights at the St Ives hotel in St Annes, 5 year old party at Marton Methodist church, Surestart Graduation parties for Talbot & Brunswick, Leavers party for Carelton Green at the Ashley Club in Thornton, United Reform church in St Annes for a 5th birthday party, private residence in Ansdell for a 4th birthday party, family party at North Shore Golf Club, charity family event at the Imperial hotel… & many many more!