Great fun at the Wrightington Hotel & Country Club on the outskirts of Wigan! Mr & Mrs Thomson booked our popular wedding DJ Stu for their evening reception running from 7pm till midnight.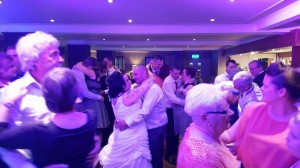 Their first dance was performed to a song called 'Frozen in time' by James Collins which was a new one on us! Guests soon joined the bride & groom on the dance floor & the party was underway!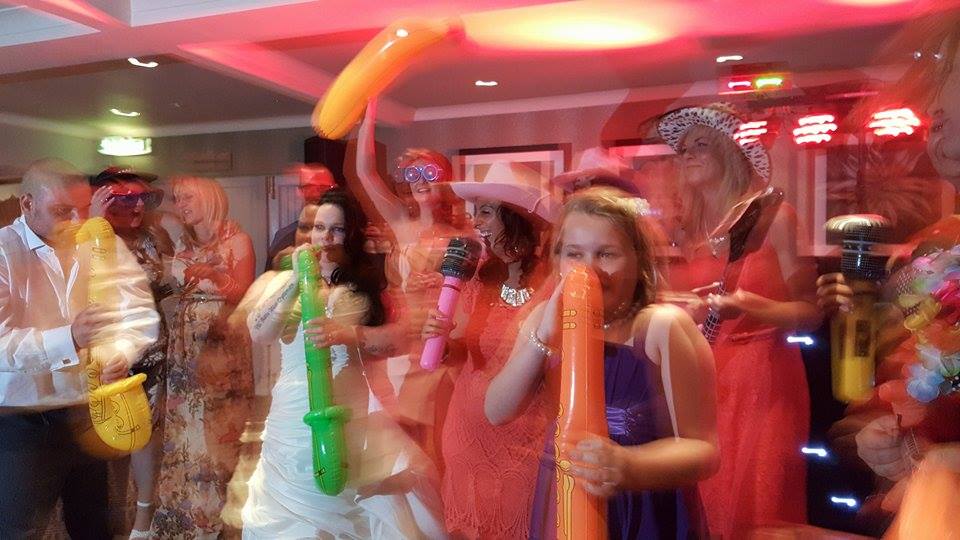 Top party & all the best to Joanne & Brian Thomson!
Our popular wedding DJ's bring a modern sound & light show. They carry a comprehensive selection of music & will be able to cater for most requests on the night, which is something they'll encourage. Beforehand, I'd put you in touch so that you can go through specific requests for the evening including the first dance & any other special songs (as well as any you don't want playing!). At this point, you could, if you so wish, prepare a whole set list, which they'll be happy to work from as required.
As well as the disco, our DJ's also act as the host for the evening – introducing for example, the cake cutting & first dance, announcing the buffet etc. Dress code for a wedding is normally suit & tie as appropriate the occasion. They are there all night & will fit in with how you want your evening to run. But if you do want any suggestions for timings etc, you can discuss it with the DJ.
Prices start from £250 at the Wrightington Country Club & hotel. For further details, email your enquiry to andy@andybevents.co.uk
We also offer a few other related services & products, for more details, see – https://andybevents.co.uk/2015/02/dj-entertainment-for-weddings-events-beeston-manor-preston
Keep up to date with Andy B Events. Click the 'like' button on our facebook page – www.facebook.com/Andy.B.Events