A pleasure to be involved in Mr & Mrs Goodwin's big day at Brookdale Golf Club in Failsworth, Manchester.
Emma (the bride) posted this 5 star review on our Facebook page – Absolutely brilliant and so friendly and helpful.  Emails replied to same day and provided us with a dj 3 weeks before our big day as ours let us down.  Cannot recommend enough, thanks Andy smile emoticon
They originally contacted us to supply our white LED dance floor for their wedding party at Brookdale, but then 3 weeks before the wedding date, they called up panicking as their DJ had let them down. Despite it already being a busy wedding Saturday in June, we were able to help out by finding a replacement DJ for them (Dan one of our experienced wedding DJ's to the rescue!).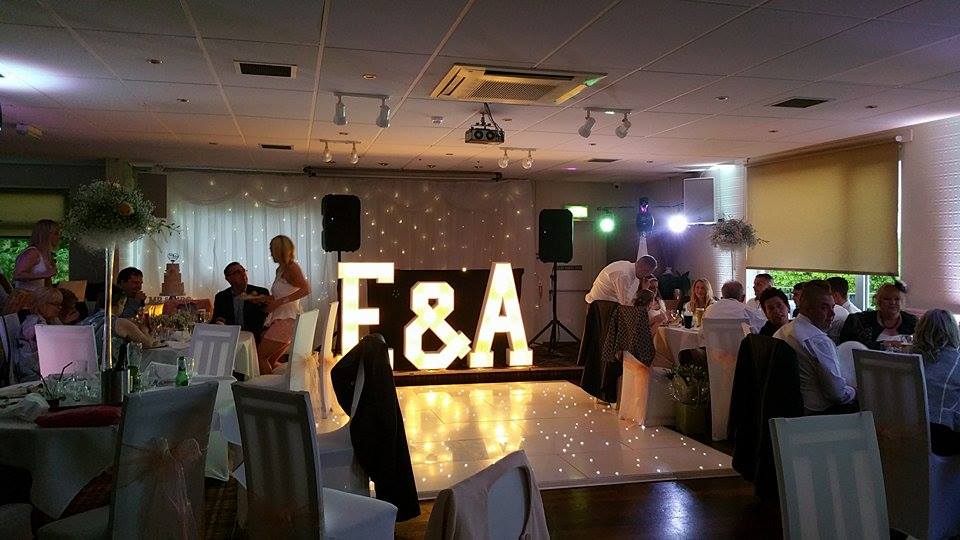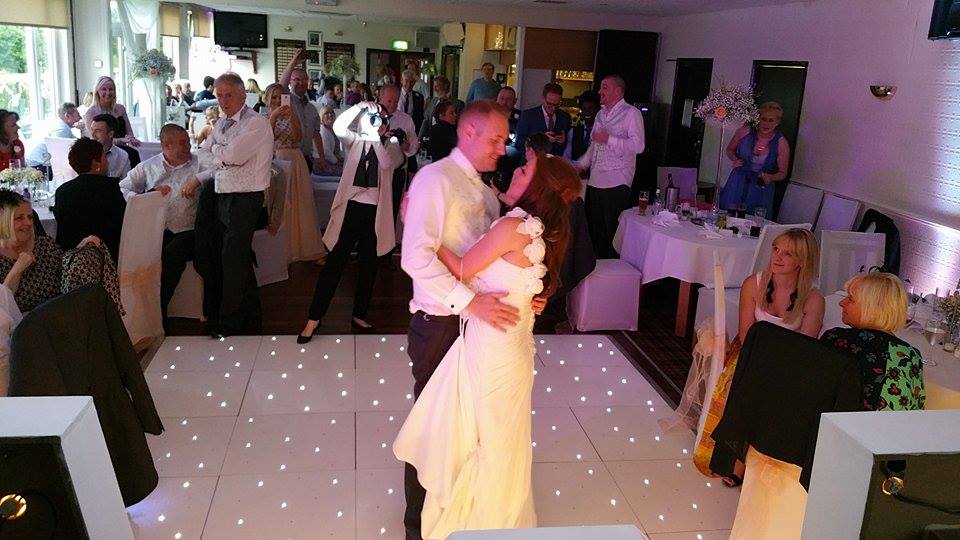 Looks like an excellent night was had by all!
So, if you'd like one of our fab starlit dance floors for your big day at Brookdale Golf Club (or throughout Manchester), email your enquiry to andy@andybevents.co.uk See our main dance floor hire page for full details & price guide – https://andybevents.co.uk/dance-floor-hire
As a guide for hiring a dance floor at Brookdale… You can only go 10ft across but can go up to 20ft down the room depending how much you want to cover & how big a party you're having.
10ft * 14ft is £375
10ft * 16ft is £425
10ft * 18ft is £475
10ft * 20ft is £525
Additionally, you need some underlay to protect the club's wooden floor as they were very particular about our floor not scratching theirs. We charge £25 for this on top of the above prices.
Price includes delivery, installation & collection at the end of the night.
As well as dance floor hire, we also offer a range of related products & services such as your wedding DJ, photo booths, fun casino hire, chocolate fountains, chair covers & can help source any live music/entertainment, please don't hesitate to contact us for a competitive quote on any of these too!