A pleasure to supply our portable dance floors for evening receptions at Beeston Manor on the outskirts of Preston.
We can offer chequered (black & white), plain white, or the really popular option is the twinkling white LED dance floor which does look really nice in the conservatory at Beeston Manor.
Price depends on the size you require.
The smallest option we offer is a 12ft*12ft floor, this is £375.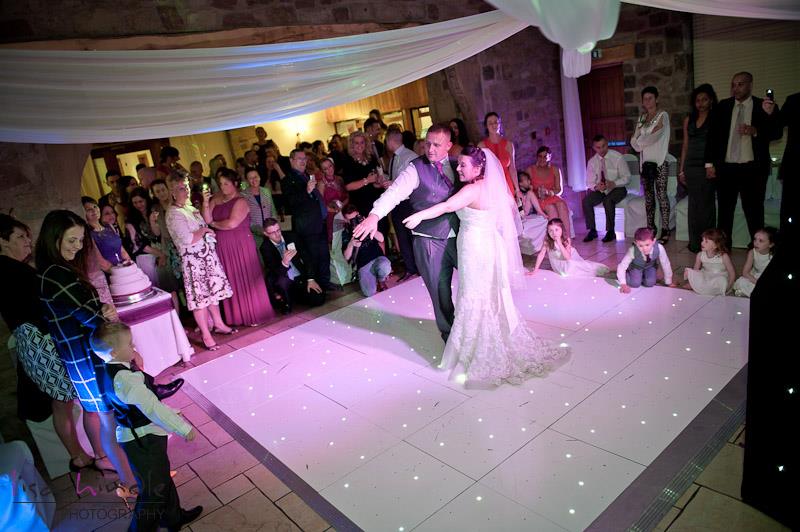 Although, you can go larger in the conservatory, the 12ft*14ft floor fills the area quite nicely, this costs £425.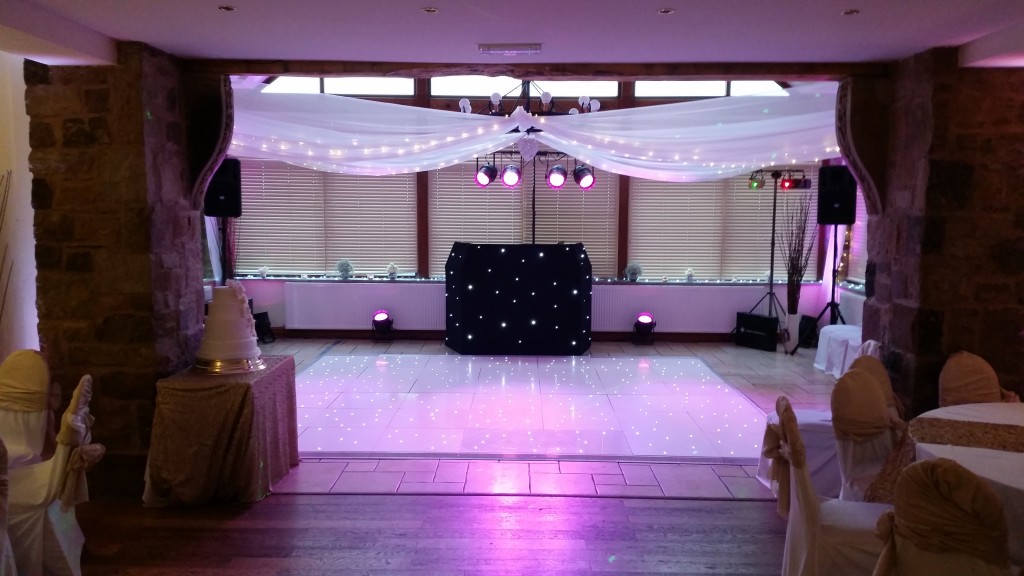 A 14ft*14ft dance floor would also fit in although this would go almost to the back wall, so your DJ/entertainment would need to set up along the side wall. This works well if you'd like LOVE letters across the back wall for example. Cost is £475.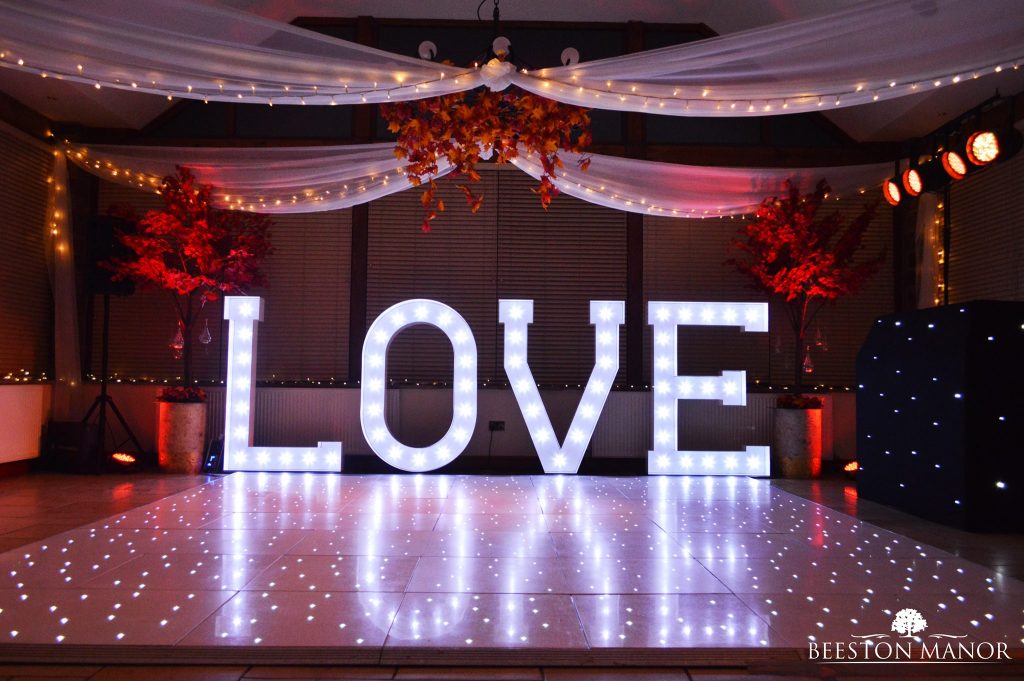 The above photo includes our top quality large commercial LOVE letters priced at £275. These can actually be set up during the day time if you'd like them for your wedding breakfast too…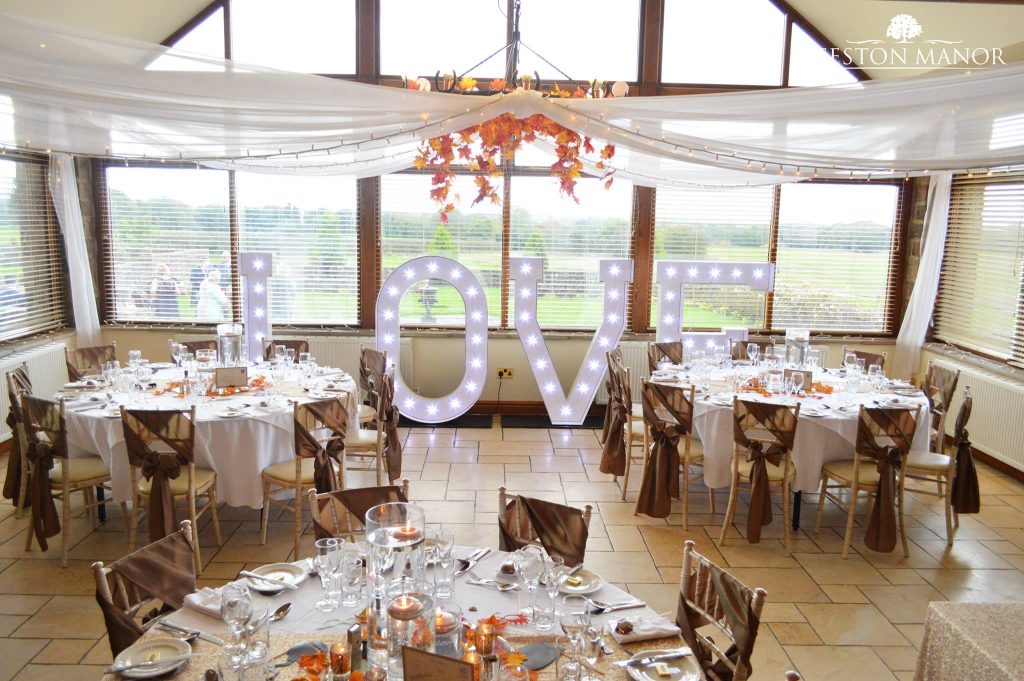 The floor pictured above is actually a 12*14ft, but the client still wanted the DJ set up at the side to allow for the letters across the back wall.
Prices include delivery & installation during your chosen time frame & collection at the end of the night.
Worth noting that our LED floors are what we call hard wired unlike most of our competitors who use wireless floors. The difference is that during the course of the evening, the floors take a few knocks with guests dancing etc, the wireless floors can sometimes come apart slightly leaving certain panels without power which doesn't look good, so we've gone with the wired ones to avoid this. They are also a better quality acrylic than most wireless floors, meaning they stand out!
We can also offer 10 up lighters for £50 with any white LED dance floor booking (usual retail price is £14 each). These look really nice set up around the conservatory walls & can be used in addition to any up lighters you may already have as part of your venue décor package.
We also offer rustic initials on crates…
Price is £250 for these & includes 2 * letters of choice, '&' sign, heart & crates.
Prices include delivery, installation & collection.
For more details, see https://andybevents.co.uk/dance-floor-hire or email your enquiry to andy@andybevents.co.uk
Keep up to date with Andy B Events. Click the 'like' button on our facebook page – www.facebook.com/Andy.B.Events