Andy B Events are pleased to be working with DJ Ben, one of the premier DJ services you'll find in the North West.
Mark and Clare Camp (celebrating their wedding @ Mitton Hall): We asked for a DJ who was young and could mix and Ben absolutely delivered. A really top bloke, very friendly and got everything we asked for! On the night he was outstanding, especially for younger parties looking for someone with great mixing skills. Couldn't have gone any better!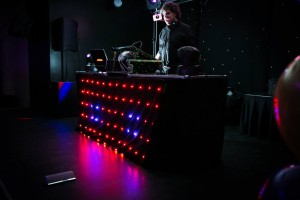 Lancashire based DJ Ben prides himself on his professional image, manner and relationships to all his clients, be that existing or new.
Ben will work hard with his clients to ensure their events/functions are tailored to their requirements, whether that is a fun, vibrant, dance floor pumping evening or the sentimental, low key night. Guaranteeing, that whatever the occasion, it will be memorable.
The big difference between Ben & many other mobile DJ's in the North West offering wedding & events services is his ability to beat match and mix tracks live, instead of just fading out one track and fade in the next.
'I have an extensive Knowledge and collection of music and should I not have the tracks you're after, every effort is made to get this either before your event/function or even on the night… My opinion is that in today's technologically advanced world, there's is no reason at all, a DJ shouldn't have the track you're requesting…. as long as it is available to purchase!'
As well as playing for many weddings & other private celebrations throughout 4 & 5 star venues across the North West, Ben is also a popular choice for Proms, Uni Balls & the like.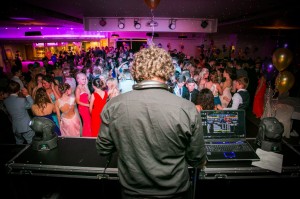 For bookings & enquiries, email andy@andybevents.co.uk As a guide prices start from £450
Ben very kindly agreed to be the DJ for a charity event that I was organising. Ben was not only a fantastic DJ but also could not have been more helpful on the night – he did all he could to make sure the event went smoothly, he was a fantastic compere and he did not flinch at my attempt to micromanage things by sending him a playlist ! I need not have worried though all his songs choices were excellent ! I would not hesitate to recommend Ben for any function and hope to use him myself again in the future.
Karen Horrocks (event organisor Corey's Appeal)
Keep up to date with Andy B Events. Click the 'like' button on our facebook page – www.facebook.com/Andy.B.Events