T-Rex is a fantastic promotional act, a huge crowd pleaser & a great photo opportunity! Everyone loves having their photo taken with him and this in turn results in much Social Media attention!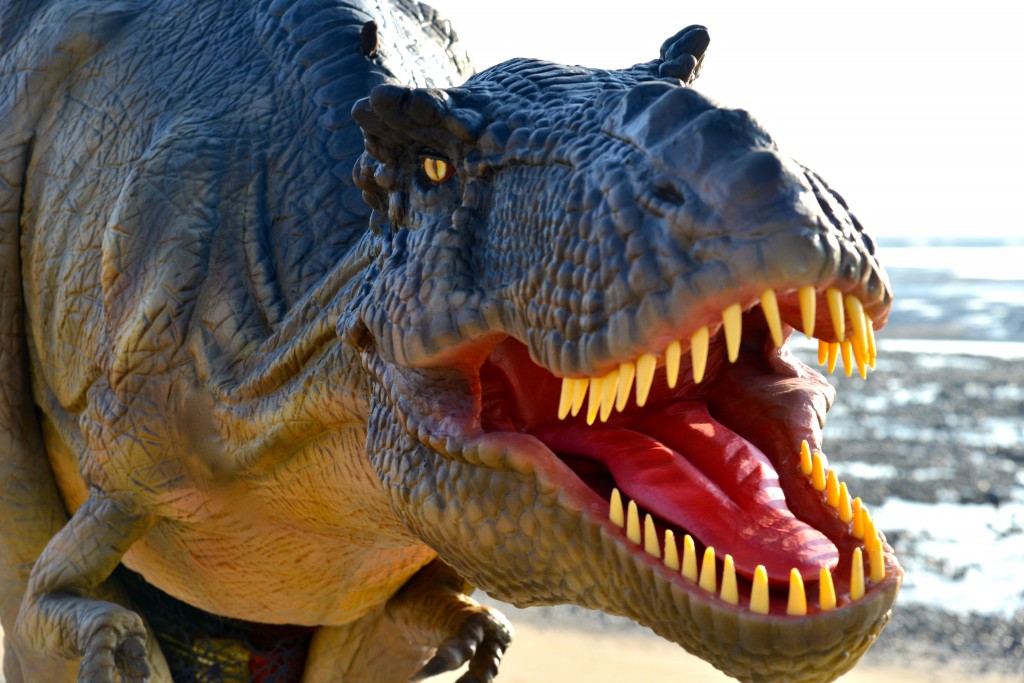 He's a life-size baby T Rex, with animatronics and realistic sounds. He blinks, he roars, he opens and closes his mouth and swings his tail from side to side. He comes with his trained keeper to guide him around, keep him under control and help with interaction.
He's approximately 7ft tall, 3ft wide and 15ft long, so makes a huge impact!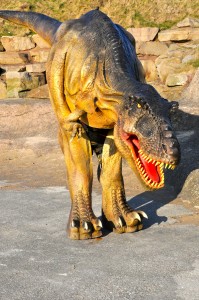 Our T-Rex Dinosaur is available to hire for all occasions and if you want to create an impression you really shouldn't hesitate to book!
This animatronic dinosaur is like the real thing! His head moves, his tail swishes ferociously from side to side, his eyes blink and his mouth opens wide to deliver a magnificent roar!
Our T-rex will delight your delegates and guests at corporate events and exhibitions. He will break the ice at your wedding or party.
He will party with the best of them and goes down a storm at student events and nightclubs.
He has helped promote new store openings, fun fairs and garden fetes, in fact wherever he goes, he creates a BIG Impression!
Rex is a complete winner at children's parties and of course he is a valuable aid for any educational activities.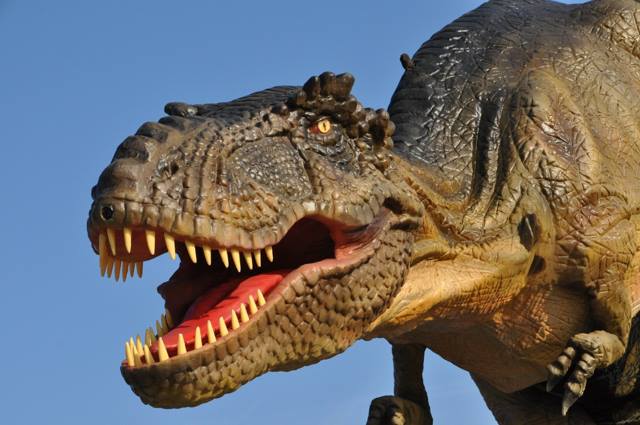 Towering above your guests, this dinosaur is perfect for all types of events: Venue & Product Launches, School Fetes, Student Theme Nights – think Flintstones, Prehistoric Parties, Jurassic Parties! – Corporate Events, Night Clubs, High Streets and Private Functions.
If you're looking to give your guests an event they will never forget then contact us today on 07785 741749 or email andy@andybevents.co.uk For an accurate quote don't forget to include the date of the event, location (town & venue) & approx. timings, T-Rex is available to hire for 2 * 30 minute sessions up to 5 * 30 minute sessions.
Keep up to date with Andy B Events. Click the 'like' button on our facebook page – www.facebook.com/Andy.B.Events