21st March '14 – Pleased to provide our twinkling white LED dance floor for the wedding party of Mr & Mrs Birney at Beeston Manor on Friday night.
Sarah, the bride, had booked our 12ft white starlit floor for her evening reception at this popular Preston wedding venue.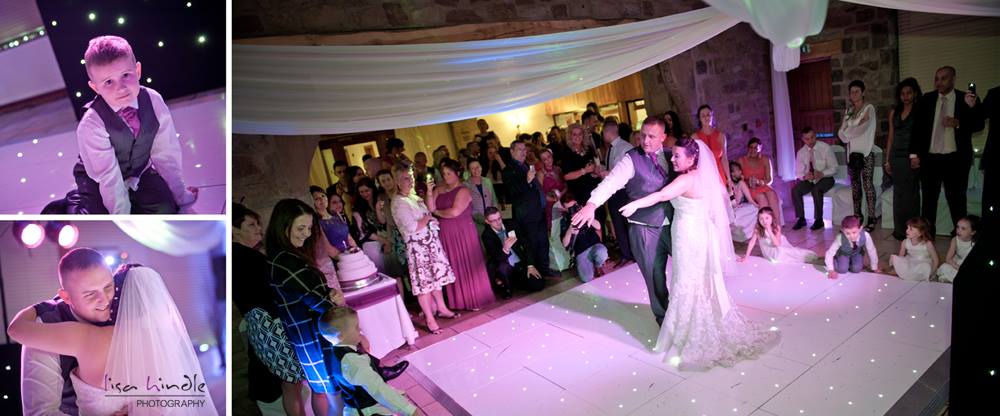 The 12ft option is really the smallest we offer & fits perfectly in the conservatory area alongside the DJ.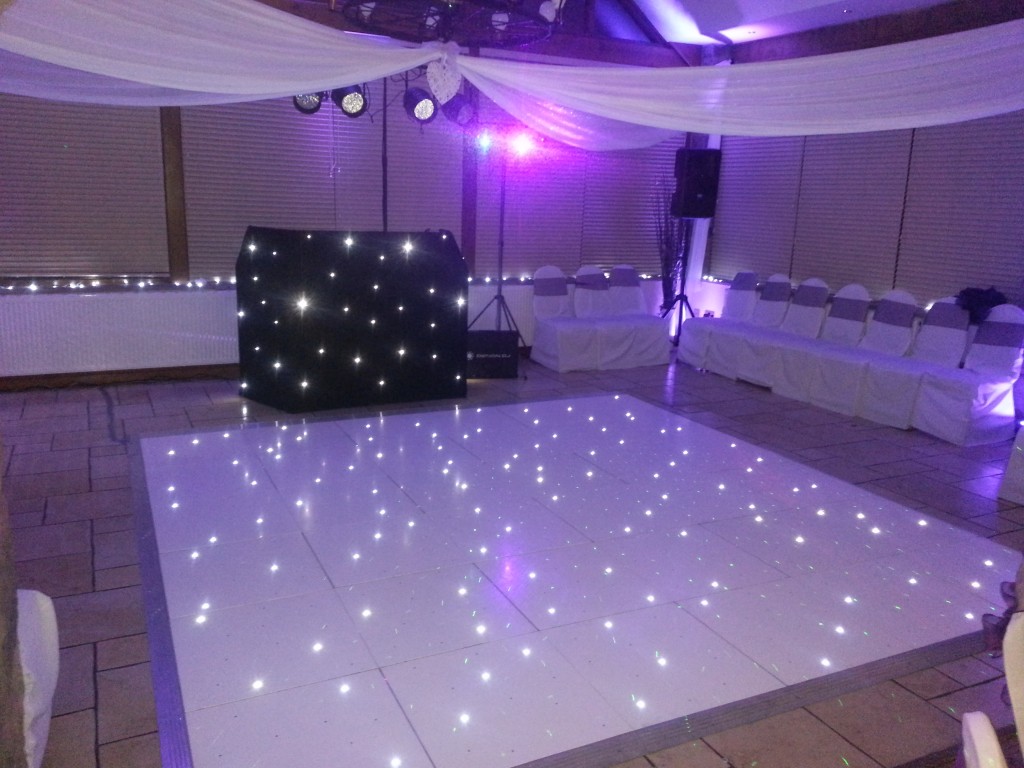 Price is £395 for the 12ft twinkling floor which includes delivery & installation during your chosen time frame & collection at the end of the party.
We are currently offering a set of 10 uplighters for £25 with any white LED dance floor booking which makes the package a very competitive price.
Worth noting that our starlit floors are known as 'wired' floors. This means that wires underneath the dance floor connect the LED lights, it's highly unlikely that these will come apart. However, most of our competitors are using cheaper 'wireless' contacts. The problem with these is that during the course of the evening, they get knocked around a little as people dance or even walk across them & lose the contact, then some panels won't light up which looks naff.
As well as the white LED dance floor, we also hire plain white, chequered & black LED dance floors. For a full price guide, see – https://andybevents.co.uk/dancefloor.html
Keep up to date with Andy B Events. Click the 'like' button on our facebook page – www.facebook.com/Andy.B.Events