1st December '13 – Hired as kids entertainer for Louisa's 7th birthday party at Lancaster Golf Club. First time I've played at Lancaster Golf Club, the club house is actually a castle! This made a perfect setting for a princess theme birthday party!
Louisa's parents booked my 2 hour kids party package which starts off with some disco music as the children arrive & I give everyone a go at plate spinning. Once we've got everyone in, I get all the children sat down for my magical fun show which not only includes fun magic but balloon modelling, lots of audience participation & a party dance or 2, before Conga'ing(!) everyone over to the food. Whilst eating I leave some background music on, then it's time to wish the birthday boy or girl 'Happy Birthday'! This leaves us with approx. 30 minutes left which I fill with more party oriented entertainment including the Limbo competition.
On this occasion, we had a couple of special visitors which was fun, especially when I got them doing a bit of Gangnam Style!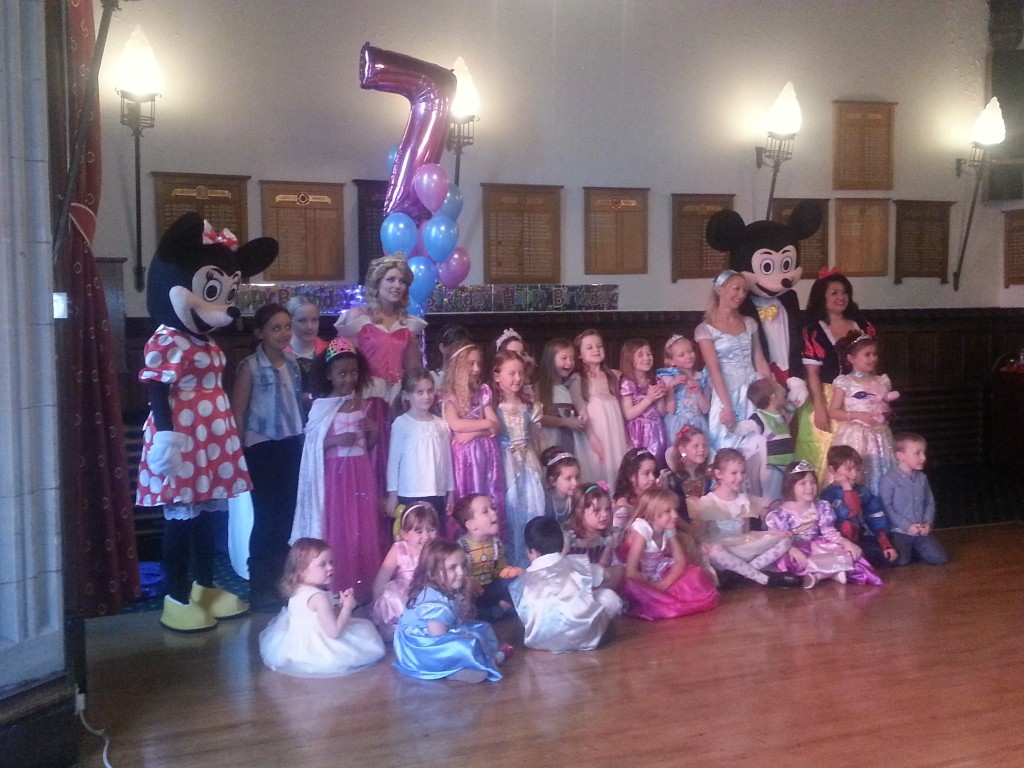 Happy Birthday Louisa!
So, if you're looking for an experienced kids entertainer for your child's next birthday party in the Lancaster area, email your enquiry to andy@andybevents.co.uk or call Andy direct on 07785 741749.
As a guide, my 2 hour party package in Lancaster is £175.