13th August '13 – Our large chocolate fountain has proved to be very popular for weddings & events throughout Blackpool this summer! At 50″ high, it is an impressive centre piece & quite possibly the best in the Blackpool area!
This particular booking was for a private party hosted by Owen Oyston in the restaurant at Blackpool Football Club hotel which is run by Rowley's catering.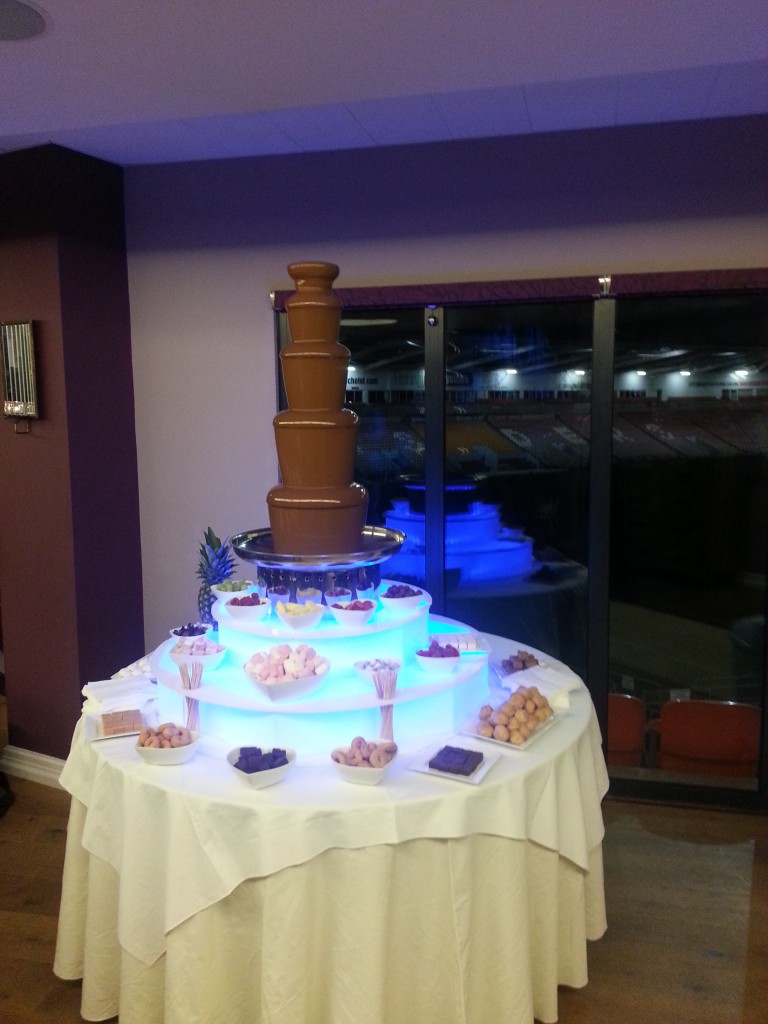 Fountains come complete with illuminated base, large selection of tempting dips, skewers, napkins & fully staffed throughout.
Beware of cheaper alternatives offering sub standard or smaller fountains, this is the only place to hire a large chocolate fountain in Blackpool!
Price depends on number of guests you're catering for & how long you'd like it flowing for. As a guide, prices for the large chocolate fountain in the Blackpool area start from £315 for 100 guests for 2 hours flowing. We do have a couple of smaller options too, For full details on hiring one of our fab chocolate fountains in the Blackpool area, see our main chocolate fountain hire page – https://andybevents.co.uk/chocolate.html
Keep up to date with Andy B Events. Click the 'like' button on our facebook page – www.facebook.com/Andy.B.Events