Our dance floor hire is very popular for weddings & events throughout the North West. We offer a range of portable dance floors to enhance the look of your function room!
Price depends on the size & the type you require. Our dance floors come in 2 ft panels. The smallest sizes we normally offer are the 10 & 12 ft dance floors. These are more as show pieces rather than full size dance floors. The 14 & 16ft floors are the most popular sizes as these look like full size dancing areas. Although, for larger events, we can also provide 18 & 20ft dance floors & even bigger if needed.
We have available plain white or chequered (black & white dance floors). These are the same price or we have the LED (or stalit/twinkling) dance floors available in either black or white which are a little more expensive.
For a full price guide, see our main dance floor hire page – https://andybevents.co.uk/dancefloor.html
Just recently, our dance floor hire has been popular for school proms/discos, weddings & other private celebrations, company dinner dances & themed events.
Here's our 14ft white LED dance floor set up ready for action at the function room in Botany Bay, Chorley. (looking a little pink in the photo due to the lighting!)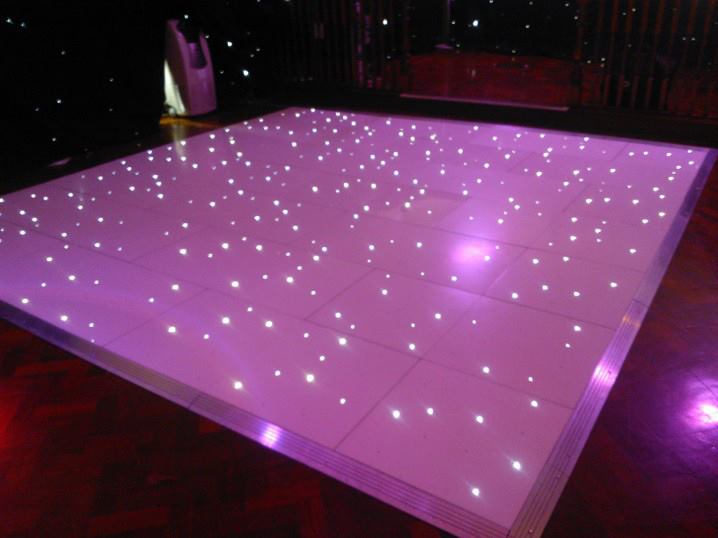 For more details about hiring one of our fab dance floors for your special event, email your enquiry to andy@andybevents.co.uk
Keep up to date with Andy B Events. Click the 'like' button on our facebook page – www.facebook.com/Andy.B.Events