30th April '13 – A pleasure to be providing my disco services for the USDAW conference (shop workers trade union). It's an event I do every year. They have an evening reception in the Spanish Hall which is part of the Winter Gardens Complex in Blackpool. The event runs from 8pm till midnight (although I nearly always play a few extra & this occasion was no exception!). As well as the disco, we also have a live band. This year it was a 5 pc band called the Zoots who performed their 60's show.
I provide my mobile DJ services for countless events across the North West & in the case of annual events such as this one, am often re booked every year as a safe, reliable & experienced events DJ.
The first hour was more of a warm up set with a bit of banter! Then we got the band on for their 75 minute set which left me with approx 90 minutes of disco, requests included Northern Soul, Motown, 70's disco, Black eyed Peas, Bay City Rollers & Proclaimers (for the Scottish contingent!) & Dirty Dancing!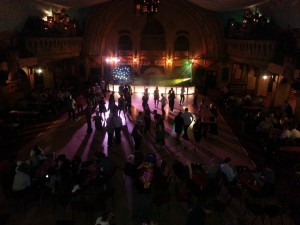 We had a finale to 'New York New York', before playing them out to 'Loch Lomond'!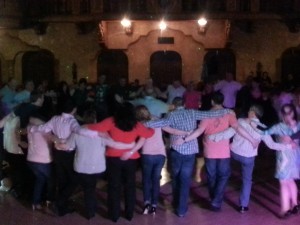 Top night! Looking forward to next year!
So, if you're looking for an experienced events DJ in the North West for your special party or event, email your enquiry to andy@andybevents.co.uk
Keep up to date with Andy B Events. Click the 'like' button on our facebook page – www.facebook.com/Andy.B.Events