Andy B Events are pleased to present 'Navi', top Michael Jackson Tribute & widely recognised as the World's number 1 Michael Jackson impersonator.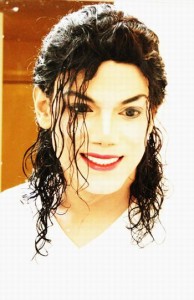 No other impersonator or tribute act has ever come close to achieving what Navi has accomplished to date. Listed below are a few points that underline Navi's many achievements, his professionalism and commitment to delivering an 'MJ performance' second only to the man himself – Michael Jackson.
Michael Jackson tribute Navi performing for Michael Jackson himself at his 45th birthday party –
•Worked for Michael Jackson as a decoy over a period of several years.
•Has been personally invited too and visited Michael Jackson's home, 'Neverland'.
•Opening act at Michael Jackson' s birthday party in Los Angeles – in which Michael applauds Navi's performance.
•Performed for Michael Jackson on several occasion including New York & Los Angeles.
•Performed in 54 different countries across 5 continents.
•Performs over 150 shows per year.
•Reaching his 20th year in the business, Navi is not only recognised by Michael Jackson but appreciated in venues & audiences across the globe.
•Hired many times over the years for the launch and promotion of several different Michael Jackson releases. Most recently the 25th anniversary edition of Thriller: Thriller 25 both in the UK and overseas.
•Recently involved in a 'Sony Music' video game project which will be released soon.
 Below are quotes from some from the most recognisable names in the entertainment industry that have commented on Navi's ability to deliver a truly world class performance;
 'You're an amazing dancer, do you practice every day?'
Michael Jackson
'Wow – like the real one'
Simon Cowell, Pop Idol, X-Factor, American Idol & Britain's Got Talent
'Savvy Navi'
The Times, UK Newspaper
'Michael Jackson's clone'
MTV, Global Music TV Channel
'That's flippin' brilliant, that is!'
Peter Kay, Comedian
'The World's No.1 Michael Jackson Impersonator'
Steve Harvey, 'Kings of Comedy'
The Show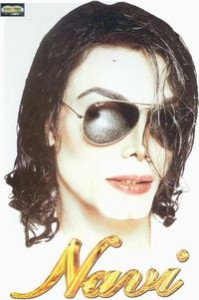 This show is in its 20th year. There have been many changes along the way, and even now the show has been yet again re-vamped. This is simply because the 'King of Pop' show is a reflection of the genius that Michael Jackson is in both audio and visual.
The show has been designed in such a way, that it can be adjusted to suit any venue or event. From weddings to birthdays, nightclubs to hotels, dinner shows to open air events, the 'King of Pop' show has delivered on every occasion.
 Navi is available as a solo act, or with dancers (2 or 4) depending on budget.
It can be adapted from 5 mins to 1hr.
 Includes hits from Michael Jackson:
Smooth Criminal, Billie Jean, Thriller, Black or White, Beat it, Man in the Mirror, The Way You Make Me Feel, You Are Not Alone, Rock With You, Scream, They Don't Care About Us, Wanna Be Startin Something, Blood on the Dancefloor, Earth Song
 Includes hits from Jackson 5:
I want you back, ABC, Can you feel it, Shake your body, The love you save
N.B. This will depend on booking with dancers.
 Navi The Ultimate Michael Jackson Impersonator who is:
1.The ONLY impersonator to officially work for Michael Jackson as a decoy.
2.The ONLY impersonator to perform for Michael Jackson at his birthday party.
3.The ONLY impersonator to be invited to Neverland.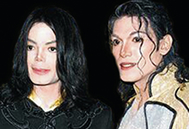 For bookings & enquiries, email andy@andybevents.co.uk
Keep up to date with Andy B Events. Click the 'like' button on our facebook page – www.facebook.com/Andy.B.Events