Andy B Events are pleased to present Clayton Mark, top tribute to Elvis. Now based in the North West, Clayton Mark has performed all over the World & had many TV appearances as Elvis Presley.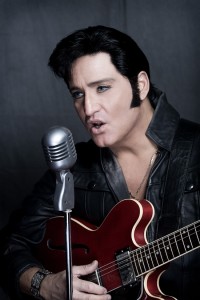 In 1992, an audition for the award winning West End Musical " Elvis Presley – The Musical" resulted in a starring role as the mature Tribute act Elvis Presley and a highly successful tour of the UK and Australia, Tribute act Clayton was singled out by the critics who marvelled at the power and range of his voice, one in particular stating "He sounds as if he can sing anything" over the next 5 years Elvis Presley tribute act Clayton performed in tours of his show and the highly successful "Concert They Never Gave" in England and Europe.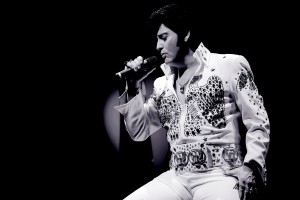 July 1994 his own show "From Blues & Soul to Rock & Roll" showcased Tribute act Clayton's diverse talents in a 2-week run at the Riviera Centre in Torquay. Reviews and audiences alike confirmed Elvis Presley Presley Tribute act Clayton's talent in his own right. Summer 1996 saw him starring in "Sunday Night with the Stars" at the Babbacombe Theatre in Torquay, again displaying his varied talents. He also tried his hand at pantomime, appearing in leading roles in 1994 and 1997, quite an experience for a New Yorker unaccustomed to that particular British tradition!
During 1997 and 1998, as well as performing as Tribute act Elvis Presley, Clayton spent more time developing his own talent and recording a country album. He has visited Finland numerous times from 1997 to the present time and produced and performed in highly successful concerts there.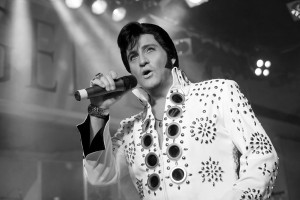 He has starred as Tribute act Elvis Presley in the Legends show in summer season in Blackpool from 1999 through 2007 whilst still performing in theatres, Clubs and at private venues. He continues to be asked to perform on television and his fan club has grown worldwide.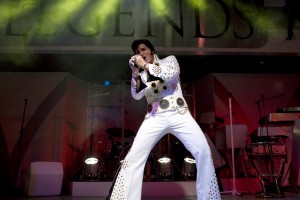 For bookings & enquiries, please contact andy@andybevents.co.uk As a guide, prices start from £595 for this excellent Elvis tribute show throughout the North West.
Keep up to date with Andy B Events. Click the 'like' button on our facebook page – www.facebook.com/Andy.B.Events