Michael is a well established saxophonist based in Lymm, Cheshire. He plays his sax for all kinds of events throughout the North West. Having a sax player at your special event is, in my opinion, the coolest laid back live music!
I think it's a great way of entertaining your wedding guests throughout the drinks reception or for dinner music at a black tie event (even through pre dinner drinks).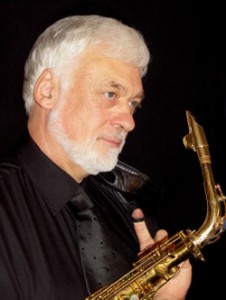 Michael is a talented all-round musician: he is accomplished as an instrumentalist and composer.
He has developed his own individual style of saxophone playing on alto and soprano saxophones. His roots are in Jazz, which inspired him from his earliest playing days on the alto.
He later branched out into the Classical field, gaining a Performers Diploma from the Royal Academy of Music in London.
Further along the line, he formed his own band, Phlexygon, a high quality Jazz/Rock ensemble, which he directed and led, and for which he wrote all of the music.
In recent years, as a saxophone soloist at weddings and other special occasions, Michael's distinctive playing has enthralled congregations and audiences in Britain, Spain and America. In many of these instances, he has performed music which he wrote specifically for the occasion.
MICHAEL CAN WRITE MUSIC IN MANY STYLES AND CAN MAKE YOUR DAY EVEN MORE MEMORABLE BY PLAYING A PIECE WHICH HE HAS WRITTEN ESPECIALLY FOR YOU.
At weddings, he can play during the marriage service, in Church or in a Civil Ceremony, during the reception, as guests arrive, or at any time you feel it is appropriate. He has a huge repertoire of music at his fingertips, and will do his best to accommodate any choice of music not on his list.
He uses top quality backing tracks to accompany him, some commercially produced, and others he has produced himself in his own studio.
You can hear his demos here:
Soprano Sax – Just the two of us
Price guide:
Wedding service only £195
Drinks reception (2 hours) £275
Prices based on weekend rates, please enquire if your event is mid week. For all enquiries, contact andy@andybevents.co.uk
Keep up to date with Andy B Events. Click the 'like' button on our facebook page – www.facebook.com/Andy.B.Events