Neil is a professional DJ based in Manchester. He plays for a wide variety of events in Manchester & throughout the North West.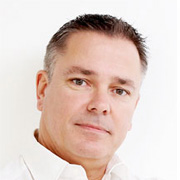 Genres Played
R'n'B
Pop
Party
Oldskool House
Hip Hop
Chill Out
Cheese
Chart
00's
90's
80's
70's
60's  
Previous Venues
Bar Med | Nov-99 to Aug-04
Tiger Tiger | Mar-01 to Sep-02
Yate's | Sep-97 to Sep-99
Music Specialities
Can Supply
Record Decks
CD Decks
Mixer
P.A. / Sound System
Disco Lighting
Karaoke
Microphone Skill : Excellent
Mixing Skill : Good
Preferred Formats : CD, Laptop
Mobile DJ : Yes
Typical Fees
£200 for Fri/Sat residency 9 pm – 2 am
£175 for Mon-Thu residency 9 pm – 2 am
£155 for Sun residency 8 pm – 12pm
£175 for One Off 3 Hour Set
£295 for complete mobile gig
For bookings & enquiries, contact andy@andybevents.co.uk
Testimonials:
Hi Neil,
I'm sorry neither of us got the chance to say 'Thank You' in person last night.  We were both really knackered and drunk by the end of the evening and decided on the spur of the moment that it was time for us to go.
We both felt really bad that we never thanked you in person as you did such a great disco!  I personally hold you responsible for the pain in my feet today as I spent so much time bopping away last night (except for the short amount of time I spent on my backside after slipping on my dress!) but we both agreed it was the best disco we had ever been to so a massive thanks!
Also, thanks for not playing any Abba even though you were asked to, I had the person who asked for it ask me if I could specifically request it for her.  The answer was still 'No' and I also took that opportunity to have a go at her for wearing a black and white dress even though she knew what my wedding dress was like!  I hope you had a good time considering you were working, and also hope you enjoyed the bacon butties.  Again, I didn't get any as I was too busy dancing to be bothered going over for any!!!
Thanks again, it was a brilliant night and we would have no hesitation in recommending you to friends and family if a DJ is required.
 Best wishes
James and Steph Antrobus
Coming across Neil a couple of years ago was a great find for my business. Neil adapts the music to suite the event and I only ever have positive feed back from my Clients, so much so I wouldn¹t use anybody else for my DJ service. I would recommended Neil to anybody planning an event if you want good music, a good night and the reliability that you won¹t be let down.
Sarah McCarren
SMC Events
"We have worked on numerous occasions at different functions with Neil, and he never fails to fill the dance floor. He's the consummate professional, and is now the only DJ we recommend when our clients ask if we can supply a DJ for their wedding or other function. A fantastic DJ and a pleasure to work with."
Seven Days – Wedding, Party and Functions Band.
"If you want a DJ for your wedding – honestly, look no further.  Neil was an absolute professional from start to finish.  He kept in touch via e-mail so no danger of being worried about whether he would turn up or not!  Asked what we wanted him to play, kept the dance floor full, sourced a particularly difficult track for us and turned up early.  Absolute pleasure to do business with and worked excellently with the other acts that we had on the night." 
I've no problem at all providing you with a testimonial it was a top night and a top performance by yourself it¹s a special talent to play a set that has all age groups up dancing at the same time and you pulled it off brilliantly, made the night well done.
 Best Regards
 Colin
 Hi Neil,
 A Big Thank you for doing such a fantastic job on Saturday night!!  We all had a ball, it was a really good night.  Thanks for keeping any eye out for my presents too.
Jude  🙂